In South Carolina, the Economy May Favor Romney
Wealth gains in the Palmetto State may make it a more corporate -- and Bain -- friendly political climate than you'd think.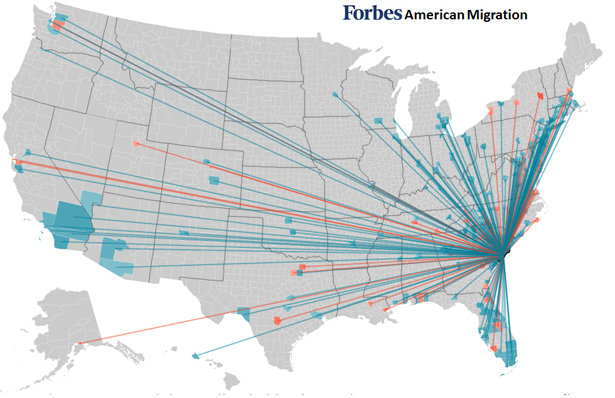 Most analysis of the South Carolina GOP primary has painted the state as a bit too conservative for Mitt Romney: it's a hotbed of the Tea Party, a land of Bible-beaters and unemployed textile workers. These disgruntled workers, the popular narrative goes, are too suspicious of his Bain reputiation to support him.
But recent economic and cultural trends in the Palmetto State suggest it might be much friendlier to Romney's resume, persona, and message than the conventional wisdom suggests.
Northerners are flocking to the Lowcountry, corporate equity and personal incomes in the state have skyrocketed, and foreign money -- escorted by a new managerial class -- is flowing into investments in South Carolina at a higher rate than any other state. All these trends point to a tide moving in Romney's favor. While the former Massachusetts governor would probably never fit in naturally at a Darlington tailgate, he may not need to.
WEALTHY NORTHERNERS MOVING TO LOWCOUNTRY
In the 2008 primary, Romney's base was the Lowcountry counties of Beaufort and Charleston (John McCain won both by large margins). In the last four years, the coastal counties have seen significant immigration, mostly from wealthy northerners.
Charleston County, for example, has experienced a net positive migration from Romney's former hometown of Boston. While South Carolina's per capita income is $42,400, the per capita income of the average resident moving from Boston to Charleston is $76,400, according to IRS data compiled by Forbes. (Note: this is not the per capita income of Bostoners, but of Bostoners moving to Charleston). Charleston County also experienced net positive migration from places like Fairfield County, Conn., and Morris County, N.J. The average incomes of voters moving to South Carolina from these wealthy northern locales was $102,900 and $100,300, respectively, more than double the state average.
These are hardly voters that would be persuaded by attacks on Bain Capital -- actually, the opposite is probably true.
EQUITY AND INCOME SPIKE ACROSS THE STATE
Wealth gains in South Carolina haven't been limited to Hilton Head Island or South of Broad. Income of residents across the state and equity of the state's largest homegrown corporations has also jumped in recent years.
Since President Obama's inauguruation in January 2009, the aggregate equity of South Carolina's largest corporations has skyrocketed 45.4 percent -- hardly conforming to the common caricature of a Southern-fried Rust Belt. Corporations in South Carolina performed 30th best in the nation, better than New York (which had only a 40.0 percent gain), according to Bloomberg's Economic Evaluation of States Index. Personal incomes have also surprisingly risen 8.5 percent across the state since the first quarter of 2009, the 22nd best performance in the nation.
To be sure, South Carolina was never a tremendously wealthy state, and so incomes and equity had a lot of room to improve, and the unemployment rate remains one of the highest in the nation. Similar to Pittsburgh in the housing crash, a weak pre-bubble market meant a less painful post-bubble recovery. Still, South Carolina's rising corporate and personal incomes suggest voters will reject some of the populist appeals leveled against Romney.
LEADING THE NATION IN ATTRACTING FDI
The state has also been described as littered with shuttered textile mills. While it's true that South Carolina's traditional blue-collar industries have faded, the state has excelled in attracting foreign investment, particularly in manufacturing.
More than 9 percent of South Carolinians are employed by foreign companies, which is the highest rate of any state in the nation. The nearest competitors are Delaware (8.7 percent) and Hawaii (8.4 percent), states that attract foreign money thanks to their unique incorporation laws and geography, respectively.
South Carolina is "the most aggressive state" in attracting new industry, according to The Almanac of American Politics. "It advertised its business climate, with the nation's lowest rates of unionization, its low taxes, its willingness to give tax breaks and a $300 to $1,500 job creation income tax credit."
BMW's plant in Spartanburg, where it recently invested a fresh $900 million, is the most visible example. France's Michelin, Japan's Fuji, and Germany's BASF all run plants in South Carolina. And the investment is not limited to foreign investments: Even Google, Obama's favorite example of American innovation, built a $600 million data center in Goose Creek in 2008.
Each of these trends alone does not necessarily point to increased support for Romney. Rick Perry has a strong pro-business record in Texas; Newt Gingrich has a professorial understanding of market forces; and even Ron Paul's hands-off approach has its supporters in boardrooms. But Romney is the frontrunner, and his record as a private-equity manager has come under fire in recent weeks. Contrary to the some political calculus, South Carolina Republicans may be more impressed than repulsed by Romney's P.E. record.
Image: TheElectoralMap.com