French Diss: How Rick Santorum Misunderstands Ron Paul
The socially conservative Republican is deeply confused about the tradition of liberty he so frequently derides.
The socially conservative Republican is deeply confused about the tradition of liberty he so frequently derides.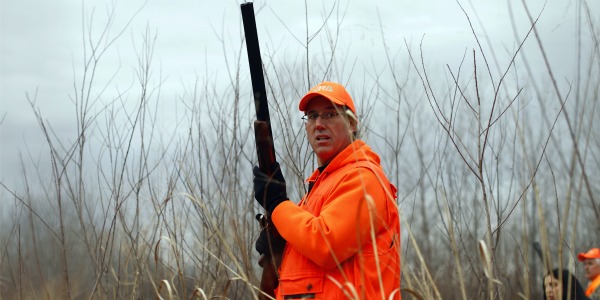 Oh Rick Santorum, how can you be so antagonistic toward libertarianism while understanding it so little? The former Pennsylvania senator, who doesn't understand America's founding documents particularly well either, had this to say Tuesday at the Flight Deck restaurant in Lexington, S.C.: "Ron Paul has a libertarian view of the Constitution. I do not. The Constitution has to be read in the context of another founding document, and that's the Declaration of Independence. Our country never was a libertarian idea of radical individualism. We have certain values and principles that are embodied in our country. We have God-given rights."
So far, I don't know that Ron Paul would disagree (he might point out that the Declaration is in fact a much more radical document than the Constitution), but Santorum kept going in an attempt to contrast his constitutional views and what he thinks libertarians believe. And by the end of his statement he'd turned Paul, the peace-loving Texas representative, into a French Revolutionary.
See for yourself:
The Constitution is not the "why" of America; it's the "how" of America. It's the operator's manual. It's the rules we have to play by to ensure something. And what do we ensure? God-given rights. And so to read the Constitution as the end-all, be-all is, in a sense, what happened in France. You see, during the time of our revolution, we had a Declaration of Independence that said, "We hold these truths to be self-evident, that all men are created equal, [that they are] endowed by their Creator with certain unalienable rights, that among these are life, liberty and the pursuit of happiness."


So we were founded as a country that had God-given rights that the government had to respect. And with those rights come responsibilities, right? God did not just give us rights. He gave us a moral code by which to exercise them. See, that's what Ron Paul sort of leaves out. He leaves out rights and responsibilities that we have from God that this Constitution is to protect. And he says, "No, we just have rights, and then that's it." No, we don't. America is a moral enterprise.... My understanding of our founding documents and the purpose of this country is different.


I would argue that [Paul's] understanding of the Constitution was similar to the French Revolution and the French understanding of the Constitution. The French had 21, I think, constitutions, but their constitutions were initially patterned after the American Constitution. Gave radical freedom, like ours does. But their founding document was not the Declaration of Independence. Their founding watchwords were the words, "liberty" and "fraternity." Fraternity. Brotherhood. But no fatherhood. No God. It was a completely secular revolution. An anti-clerical revolution.

And the root of it was, whoever's in power rules.
This is such a muddle that it's difficult to know where to begin, and if Thomas Jefferson and James Madison were looking down on Santorum's rant, they got a good laugh at the ideals he has them representing. For a useful rebuttal, see Daniel Larison, who details specific objections
here
. I'll raise others. It is ironic that Santorum represents himself as a strict constructionist whose judicial appointments would rule based on the text of the Constitution, yet elsewhere advances the notion that not only the Declaration but the moral purpose he apparently finds emanating from its penumbras are as binding on our polity. I wonder how he would react if a judge cited the Declaration's language on the pursuit of happiness to argue that
gay marriage
, pornography, and various sexual freedoms are our due based on the Founding documents. 
But where I want to focus is on this idea that libertarians in general, and Ron Paul in particular, are inheritors of French Revolutionary ideals. I won't deign to make assertions about what all libertarians think, because folks who claim that label disagree on many things, but Paul's regard for Austrian economists leads me to believe that he'd have Hayekian ideas about the French Revolution. What follows is a relevant passage from
The Constitution of Liberty
, which I happened to re-read last week before attending a three-day conference dedicated to its author:
Development of a theory of liberty took place mainly in the eighteenth century. It began in two countries, England and France. The first of these knew liberty; the second did not. As a result, we have had to the present day two different traditions in the theory of liberty: one empirical and unsystematic, the other speculative and rationalistic - the first based on an interpretation of traditions and institutions which had spontaneously grown up and were but imperfectly understood, the second aiming at the construction of a utopia, which has often been tried but never successfully...

This difference was better understood a hundred years ago than it is today. In the year of the European revolutions in which the two traditions merged, the contrast between "Anglican" and "Gallican" liberty was still clearly described by an eminent German American political philosopher. "Gallican liberty," wrote Francis Lieber in 1848, "is sought in the government, and according to an Anglican point of view, it is looked for in the wrong place, where it cannot be found. Necessary consequences of the Gallican view are, that the French look for the highest degree of political civilization in organization, that is, in the highest degree of interference by public power. The question whether this interference be despotism or liberty is decided solely by the fact who interferes, and for the benefit of which class the interference takes place, while according to the Anglican view this interference would always be either absolutism or aristocracy...

To disentangle the two traditions it is necessary to look at the relatively pure forms in which they appeared in the eighteenth century. What we have called the "British tradition" was made explicit mainly by a group of Scottish moral philosophers led by David Hume, Adam Smith, and Adam Ferguson, seconded by their English contemporaries Josiah Tucker, Edmunde Burke, and William Paley, and drawing largely on a tradition rooted in the jurisprudence of common law... And in Thomas Hobbes, Britain has provided at least one of the founders of the rationalist tradition, not to speak of the whole generation of enthusiasts for the French Revolution, like Godwin, Priestly, Price, and Paine, who (like Jefferson after his stay in France) belong entirely to it.

Hence my belief that Jefferson would get a good laugh at Santorum championing his masterpiece and invoking it against the French tradition. It's this next passage from Hayek that is perhaps most crucial:
Though these two groups are now commonly lumped together as the ancestors of modern liberalism, there is hardly a greater contrast imaginable than that between their respective conceptions of the evolution and functioning of a social order and the role played in it by liberty. The difference is directly traceable to the predominance of an essentially empiricist view of the world in England and a rationalist approach in France. The main contrast in the practical conclusions to which these approaches led has recently been well put, as follows: "One finds the essence of freedom in spontaneity and the absence of coercion, the other believes it to be realized only in the pursuit and attainment of an absolute collective purpose;" and "one stands for organic, slow, half-conscious growth, the other for doctrinaire deliberateness; one for trial and error procedure, the other for an enforced solely valid pattern.

In the United States, all of us, Santorum and Paul included, have some of the French conception of liberty in us (and most of us ground our liberty in notions of natural rights more than Hayek does). What Santorum doesn't seem to grasp is the radicalism of the Declaration, the fact that its author is perhaps the most famous defender of the French tradition of liberty in American history, and most importantly, that Paul is very much rooted in the Anglican tradition as explained by Hayek. He stands for free markets that will enable organic growth, and spontaneous orders to determine even the course of our moral evolution (as seen in his insistence not that the government should grant marriage rights to gays, but that it should stay out of marriage entirely, preserving a place for religion and other forces to shape the character and mores of the people). On the other hand, Santorum, supposedly antagonistic toward the French tradition, is actually more inclined to "doctrinaire deliberateness" and "an enforced, solely valid pattern." In the end it is Santorum whose views wind up burdening America with more of the French tradition's flaws.
Image credit: Reuters