Chart of the Day: President Romney Would Keep Wall Street Happy
Looking at the numbers, there's no way around it -- his campaign is extremely dependent on the support of big finance.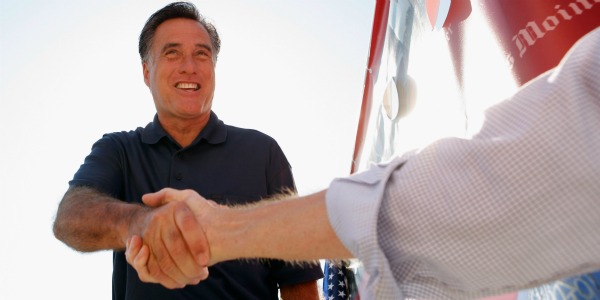 Using what is, as best I can tell, a defensible methodology, OpenSecrets.org has published a list of the top contributors to the campaigns of GOP presidential candidates, calculated by listing the employers of folks who donated $200 and organizations that sponsored PACs that gave large sums.
Let's compare the charts of two candidates and see if you can guess who they are: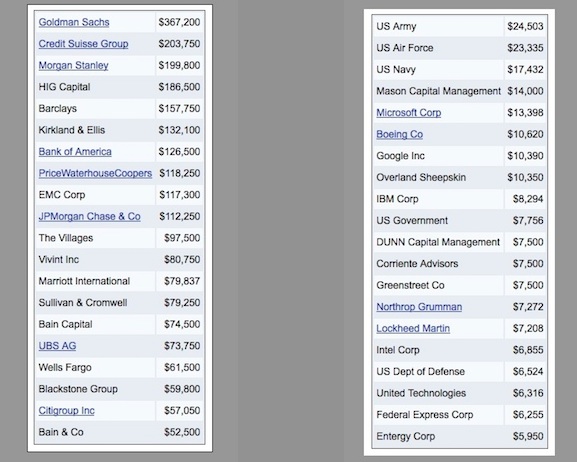 I suppose you'd expect the guy on the left to be very pro-business and pro-establishment, and the guy on the left to be a pro-military, pro-technology populist. Expectations aside, it's Mitt Romney's chart on the left and Ron Paul's chart on the right. Aside from the big takeaway -- that keeping Wall Street happy is very important to the frontrunner -- make of these figures what you will. And for more on Mitt Romney and Wall Street see Kevin Williamson in National Review.
Charts for the other candidates can be found here.


Image credits: Reuters, Center for Responsive Politics