Top 10 Reasons Why It's Good That Donald Trump Will Moderate a Debate
Yes, he really plans to ask questions of Republican presidential candidates on TV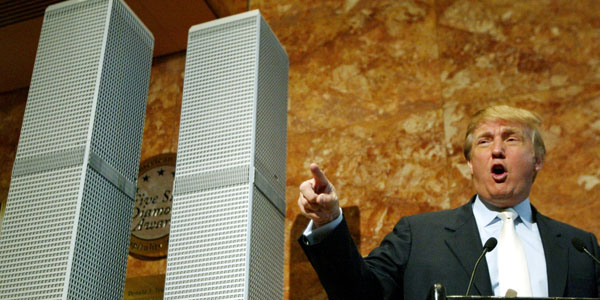 It's official
: "Donald Trump is pairing up with Newsmax, the conservative magazine and news Web site, to moderate a
presidential debate
in Des Moines on Dec. 27." Inane, frivolous idea? Obviously! The only appropriate response is satire. Here are the top 10 reasons it's a good thing:
10) Only the man who kept seeing the best in Gary Busey can question Rick Perry without prejudice.
9) Overworked "Daily Show" writers can finish up early, spend some time with family for once.
8) Newsmax, the debate sponsor, had to bring someone in to raise its credibility.
7) Someone has to break it to Rick Santorum that he's fired from the GOP primary.
6) Tell me you don't want to see Herman Cain on "The Celebrity Apprentice."
5) Paves the way for Stephen Colbert to moderate a debate in character, which wouldn't necessarily be more ridiculous.
4) For the first time, a single television broadcast will contain the full hair spectrum, best to worst, from Mitt Romney to Donald Trump.
3) Refashioning debate stage to look like a boardroom will create 3 jobs.
2) Answering to self-important rich guys is basically what candidates will do if elected. Why not practice? 
1) The Donald isn't so bad when you consider some of the alternatives. Like Snooki.
Image credit: Reuters