The Graying of the President
In the event he were elected, Newt Gingrich would be as old as Ronald Reagan was when he took office.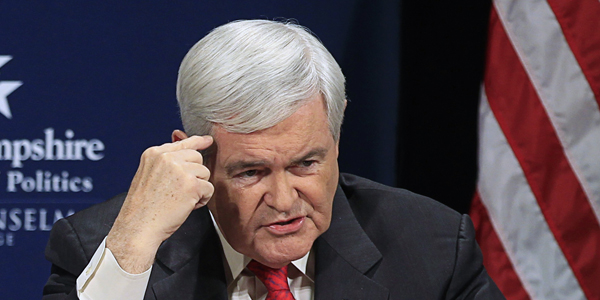 U.S. Republican presidential candidate Gingrich / Reuters
One of the unspoken and interesting aspects of this year's contest is the age of the candidates. It used to be an issue in American life in terms of youth, like when Teddy Roosevelt became the youngest president at 42 or John F. Kennedy the youngest elected president at 43. Ronald Reagan's age was an issue in 1980 when he took office just days before his 70th birthday. Gingrich will be nearing 70 if he's elected and yet there's almost no discussion of his age as there was for John McCain, who would have been 72 at his inauguration had he won in 2008, or Bob Dole, who would have been 73 had he taken office in 1997. Ron Paul is 75, older than McCain -- and yet no one thinks his age is his biggest handicap. Likewise, Obama at 50 no longer seems all that young.
It shouldn't be surprising that in a country where the population is aging, there's greater acceptance of an older president -- and perhaps of younger ones too -- although youth has been served before. William Jennings Bryan was only 36 the first time he ran for president in 1896 -- just a year over the Constitutional requirement of 35.