Should Religious Iowans Support Rick Santorum?
RedState founder Erick Erickson doesn't think so, and he's giving conservatives who disagree with his judgment an earful.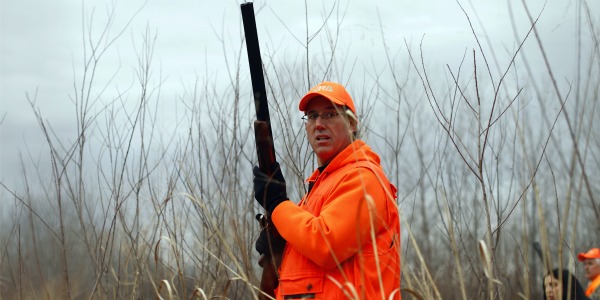 Over at RedState, Erick Erickson objects to what he thinks is the latest trend in the Iowa primary: a surge in support for Rick Santorum, now in third place, according to a new Time poll. "As a pro-lifer myself, I have to throw up a bit in my mouth that Iowa conservatives are seriously considering Rick Santorum, which will only help Mitt Romney, a guy who even after his supposedly heartfelt conversion to life put some seriously pro-abortion judges on the Massachusetts bench," Erickson writes. "Let's remember Rick Santorum could not even win re-election in his home state of Pennsylvania."
He goes on:
Rick Santorum is more conservative than Mitt Romney. He is a strong social conservative and has taken a lot of bullets from the left because of his stand. But he is not as strong a fiscal conservative as he claims and the real issue here is social conservatives in Iowa risk Mitt Romney's election by supporting a guy who cannot get traction or money outside of Iowa. Rick Santorum will not be the nominee. That's the reality. But his rise hurts Bachmann, Gingrich, and Perry in Iowa -- all of whom have better organizations and better shots beyond Iowa.
What's interesting about this post, titled "No Surprise, Iowa Social Conservatives Are About To Shoot Us All in the Foot Again," is the implicit standard it suggests should guide Iowa GOP caucus goers. They shouldn't support Mitt Romney, even if they think he's the strongest general election candidate, because he isn't conservative enough. On the other hand, they shouldn't support Santorum, even if they regard him to be strongest on the socially conservative issues they care about, because as a matter of political strategy the result is suboptimal.
Call it a nuanced approach. And a defensible one. But it may cause some confusion among RedState readers, for on other occasions Erickson has insisted that it is incumbent on loyal conservatives to support the more conservative candidate, even when they'll most likely lose an election.
For example, during the 2010 midterms he wrote:
The Wall Street Journal, my favorite newspaper, wants tea party activists to compromise in Delaware in favor of Mike Castle. The last time this newspaper wanted conservatives to compromise, it was to pass TARP. 'Nuff said. I would rather 50 seats without Mike Castle than 51 seats with Mike Castle. The push to support Mike Castle by "conservative" groups, pundits, and others says more about the selling out of the conservative movement to the GOP than anything else. It happened in the Bush years and many conservatives were so thoroughly co-opted by the GOP Establishment they might as well be cut off from the conservative movement permanently. Conservatism is not Republicanism. For all the people saying conservatives should compromise and support Castle, I dare say the conservatives who take them up on that offer will be more willing to compromise their principles than a Senator Castle.
This is something you'll often notice about would-be kingmakers like Erickson at blogs like RedState. He makes judgments about the best and worst candidates in a given race that are based, reasonably enough, on a combination of their record, positions, and electability, and like most of us, he has no consistent formula for judging the relative importance of those variables.
But rather than present his conclusions as contestable judgments, he tends to cast those who come to different conclusions as spoilers or useful idiots or fake conservatives, depending on which of those insults is the best fit for the ever-changing standards he employs and then defends as sacrosanct. With regard to Santorum, he goes on to note various heresies, like his support of No Child Left Behind and a minimum-wage increase, without really grappling with the fact that Gingrich, who he prefers, has as many or more heresies -- and more importantly for social conservatives, that Santorum is completely solid on all of their highest priority issues.

This year's GOP field has all kinds of flaws. For that reason, it is easier than usual to see through the bluster at RedState, on talk radio, and on Fox News. In all three places, you'll see pundits expressing contempt for voters who back a candidate who isn't their candidate... even though their candidate is himself or herself flawed in ways that they've previously denounced as unacceptable.
Image credit: Reuters