Picture of the Day: The Rick Perry Children's Library
If the Texas governor decided to venture into the world of doggerel for tots, here is what his literary output might look like.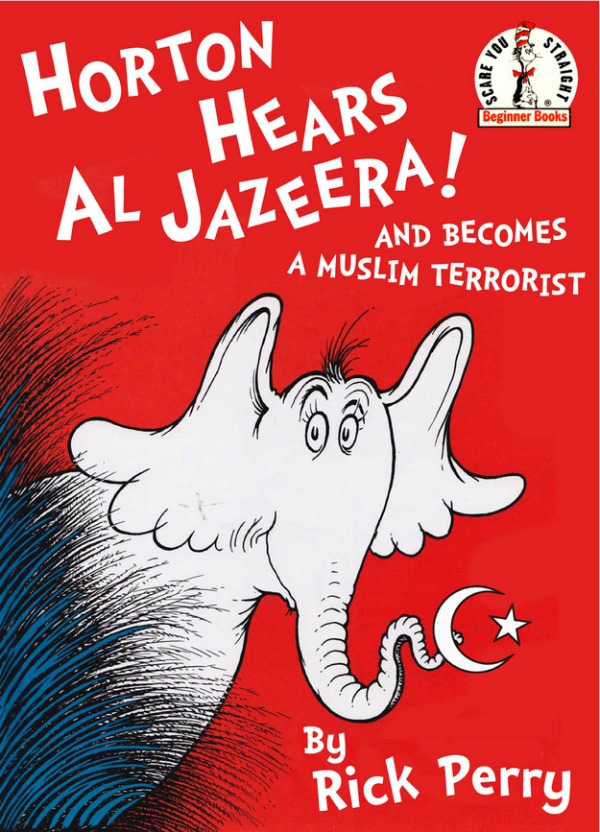 Still looking for the perfect holiday gift for a youngster you know? You know, the one who is too young to remember a Republican administration but can sit and watch Hannity with rapt attention? The one who comes home from Kindergarten complaining about the lack of overtly Christian motifs during a classroom discussion of Christmas?
Well, good news: your search is over. Buzzfeed has put together a collection of Dr. Seuss-meets-Gov. Perry --children's books reimagined as political polemics by Rick Perry. These imaginary volumes probably couldn't cause the Republican presidential contender any more trouble than Fed Up!, his book for grown-ups, already did. Other titles include "One Fish, Two Fish, Red Fish, Blue Fish Are Evil and Trying to Destroy America" and "How the Gays Stole Christmas."
Image: Buzzfeed