Picture of the Day: The Real Underdog in the (Drag) Race
Who says Iowans are socially conservative and racially homogeneous? Some voters are apparently backing an African-American cross-dresser for president.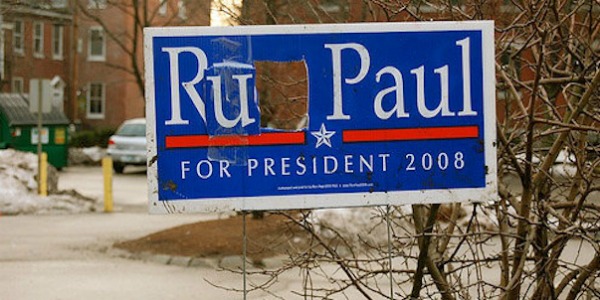 Often, reporters on the ground in Iowa can sense trends in the air that don't become apparent in polls or the national news until a few days later. So it's perhaps important to keep an eye on a candidate who we haven't heard much from, but whose signs are popping up across Iowa. Well, maybe not all across Iowa, but there are a few: Joshua Green spotted this one and posted it on Twitter. There are a few other versions floating around, like one on Tumblr that's rather more elaborate and a tiny bit more risque, and since all serious candidates must have one, there are not one but two Facebook pages.
Could the host of "Ru Paul's Drag Race" be the next candidate to blow up? Critics sometimes complain that Iowa shouldn't start off the presidential election cycle -- perhaps because it's too white and rural to represent the nation as a whole, or perhaps because it's just too backward, a view that Stephen Bloom voiced in his controversial essay in this space earlier this month. But if the famous drag queen can gain a foothold in the state, who can take those critiques seriously?
Image: Twitter