Picture of the Day: Santorum in the Hunt
With a week left before the Iowa caucuses, Rick Santorum visits Rep. Steve King for a campaign trail rite of passage.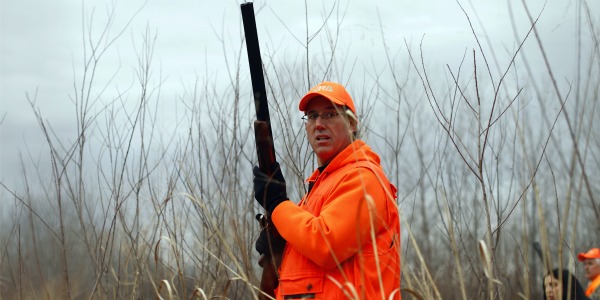 The British royal family weren't the only ones who spent Boxing Day prowling for pheasants. Republican presidential contender Rick Santorum was out, too, hunting with Iowa kingmaker Rep. Steve King at Doc's Gun Club near Des Moines. Decked out in a fluorescent orange NRA cap and wielding a shotgun, the former Pennsylvania senator took his 19-year-old son John out and made a day of it.
Being seen with firearm in hand is an obligation for candidates of both parties -- though it often causes snickers. In 2004, doubts were raised over whether John Kerry really shot a goose in Ohio, while Mitt Romney was more recently the butt of jokes for saying he hunts "small varmints." But while Santorum successfully bagged four pheasants, he didn't bag the game he probably hoped to snag Monday. King praised his "friend," he said he wasn't ready to make an endorsement yet. Santorum has recently gained the backing of several social conservative leaders in Iowa.
Image: Joshua Lott / Reuters