Other Websites That Ran That 'Women for Cain' Stock Photo
This morning, Herman Cain's campaign launched a new website called 'Women for Cain,' on which women can submit stories of their support for the embattled Republican presidential candidate. This is the leader image for the site.

If you've been around the Internet for a while, you can recognize a stock photo. And that is definitely a stock photo. Twitter user @delrayser even tracked it down on Shutterstock, which sells this kind of imagery for about $20 a pop. The photo is titled, "Four happy young women holding their thumbs up."
Just for fun, we cut it out and uploaded it to Google Image Search to see if any other websites had used the same stock photo. The most prominent usage came on AupairTracker.com, a site that still appears to be under development.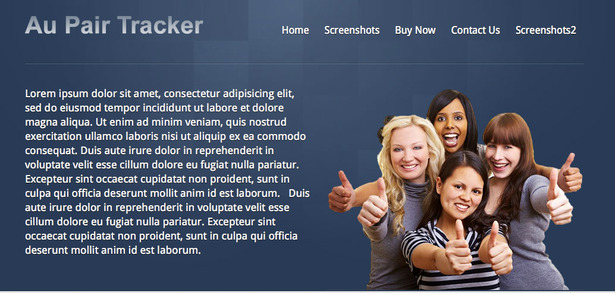 The image also appears on the website of South Africa's number one sugar brand, Huletts.