Oregon's New Death-Penalty Hypocrisy
If Governor John Kitzhaber is so opposed to capital punishment, he should end his state's sale of lethal-injection drugs.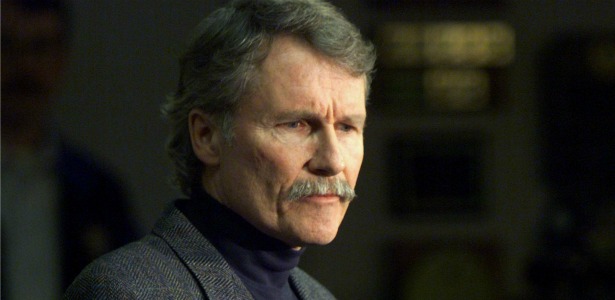 Just last month Oregon's third-term governor announced his principled new stand that he would no longer enforce his state's death penalty. Looking back on the two executions he personally oversaw, Governor John Kitzhaber, a physician, told a room full of reporters:
They were the most agonizing and difficult decisions I have made as Governor and I have revisited and questioned them over and over again during the past 14 years.  I do not believe that those executions made us safer; and certainly they did not make us nobler as a society.  And I simply cannot participate once again in something I believe to be morally wrong. 
Kitzhaber explained that he wanted his action to force his state's legislature to overhaul its capital-punishment system, which he considers inequitable, arbitrary, and a source of expensive legal battles. Though he could have commuted the sentence of every inmate on death row, he did not, in deference to the will of the people who last reinstated the death penalty in 1984.
His alternative strategy involves issuing a temporary reprieve each time a case winds its way through the legal system all the way to a scheduled execution date. This technical hitch puts Oregon in a state of purgatory until new legislation is written and passed, a new referendum is held, or Kitzhaber leaves office.
So Kitzhaber's stand is a clever, pragmatic approach to the defense of human rights. But he's sticking his neck out the minimum amount necessary.
Unfortunately the narrowness of his position has resulted in his Department of Corrections thinking it's somehow appropriate to cash in their supply of lethal injection drugs:
The State of Oregon is looking to sell $18,000 worth of lethal drugs now than [sic] Gov. John Kitzhaber has declared a moratorium on the death penalty during his time in office.

... Some states have struggled to buy execution drugs because of supply shortages, regulations on importation and resistance among manufacturers to being associated with executions.

Oregon is working with a federally licensed reverse wholesaler to find a buyer. Department of Corrections officials say they hope to recover at least some of the money spent to buy the drugs.
States newly banned from most of the lethal injection drug market by a new European Union embargo can now follow the Oregon trail to score something deadlier than dysentery.
On November 22, Kitzhaber praised Illinois, New Mexico, and New Jersey for abandoning the death penalty as an unjust and unfair punishment. He clearly believes all states should follow along in this march toward the moral high ground, including his own. Yet one month later his Department of Corrections is either itching to execute by proxy, or so short-sighted and penny-pinching that it has lost sight of the value of human life.
Maybe Oregon's new-found high ground just isn't worth passing up $18,000 in the eyes of the state's prison officials.
Whatever slim reasoning led to Oregon's morally bankrupt closeout sale, this event offers an opportunity for the state's governor to recast himself as less circumspect and rather more statesman-like in the field of human rights.
Governor Kitzhaber, damn the $18,000 of blood money and destroy your lethal injection drugs.