How the Cain Train Changed the Route to the White House
Unorthodox presidential campaign taught political veterans new lessons
Unorthodox presidential campaign taught political veterans new lessons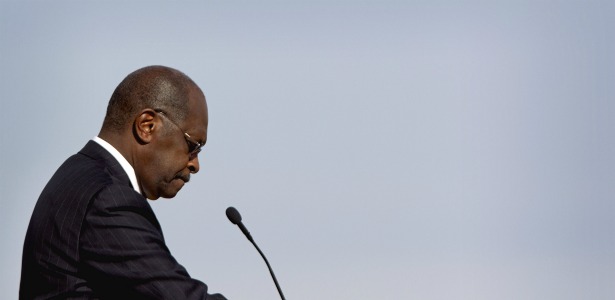 Was Herman Cain ever going to win the Republican Party's presidential nomination? No. But much to the surprise of political veterans and pundits, he may have permanently changed the way the prize will be won. Republican political professionals mocked Cain's minimalist organizations in early states like Iowa and New Hampshire. His famed "9-9-9" tax overhaul plan, the centerpiece of the campaign, withered under scrutiny, and a string of foreign policy blunders made it plain he couldn't be commander-in-chief. A litany of sexual harassment accusations, capped Monday by the emergence of a woman who claimed to have been Cain's mistress, eliminated whatever credibility his candidacy had left. Even so, Cain's announcement Saturday that he was "suspending"  his campaign marked the end of a memorable odyssey that helped usher in a new era of presidential politics. And his exit will reverberate through the remaining field, putting up for grabs a shrinking but not insignificant group of supporters who could push another candidate, like former Speaker of the House Newt Gingrich, to the nomination.
---
MORE FROM NATIONAL JOURNAL:
---
While Cain's support has dwindled significantly since he briefly led some national polls a month ago - his share of the Iowa vote had shrunk from 23 percent in late October to 8 percent this week, according to the latest poll from the Des Moines Register, his exit leaves some hard-core supporters looking elsewhere for a candidate.
Their availability could spark hope among some lower-tier candidates who have courted the party's anti-big government, evangelical voters, including former Sen. Rick Santorum or Rep. Michele Bachmann, R-Minn. But the biggest beneficiary is
likely to be Gingrich
, who has been overtly friendly to Cain and who, in the last few weeks, has solidified his position as the conservative alternative to Mitt Romney. Gingrich's surge has been fueled by enthusiasm among tea partiers and other conservatives within the GOP, and not coincidentally, has coincided with Cain's steep drop. Cain's exit puts the former House speaker one step closer to consolidating the party's conservative base, which has swiveled from one candidate to another during the primary but has shown signs of settling down behind Gingrich. That's bad news for Romney, whose campaign benefits when conservatives, who view him skeptically, are split. "I think the average person supporting Herman Cain does not look at Mitt Romney and say, 'That's my flavor of conservatism,'" said Rick Wilson, a GOP strategist, adding: "Why did '9-9-9' take off? It was simple, memorable, and it was crisp. You could put a gun to head, and I couldn't tell you 10 things in Mitt Romney's 57-point economic plan." A non-factor on the trail through the summer, Cain unexpectedly began rising in the polls in early October after a series of debate performances showed off his direct, no-nonsense style and almost singular focus on the economy. His message was built around his business background - he was a former CEO of Godfather's Pizza - and outsider credentials. He bragged about never having been elected to office. His signature proposal - a "9-9-9" tax reform plan that would lower the personal and corporate tax rate to 9 percent while leveling a new 9 percent national sales tax - became a sensation among conservative voters, who would often chant the numbers in unison with him at rallies. The one-time restaurant executive also changed the rules of campaigning for president, long treated as a heavy-on-shoe-leather slog of gladhanding in small Iowa and New Hampshire towns. Defying all the traditional models,  Cain rose to the top of the polls with minimal time on the ground. He built a national identity with charismatic appearances in televised debates and cable television interviews, proving that media saturation could overpower personal contact. "I'm absolutely convinced that the Herman Cain plan will become the standard,'' said Steve Grubbs, Cain's campaign chairman in Iowa, who once spent 35 days on a statewide bus tour with Steve Forbes but is a convert to the new campaign model. "It is a hybrid of on the ground and social media where networking moves as the speed of thought." A defiant Herman Cain suspended his presidential campaign -- the common euphemism in national politics for quitting - as unconventionally as he entered the race. At a boisterous rally outside his new Atlanta headquarters that seemed more like a homecoming than a departure, Cain insisted that he would continue to be a force in the race by advocating "solutions'' on a new web site. He called it "Plan B.'' More significantly, he also vowed to endorse one of his former rivals, which had them all
quickly lining up to say nice things
about him. Cain's personal appeal was soon overtaken by questions about his electability. His unconventional campaign, which took him to untraditional primary states like Ohio and Texas, prompted widespread belief he wanted to sell books more than attract voters. His ignorance about most foreign policy issues - he even openly mocked the importance of international affairs - was highlighted by an interview in which he appeared to forget about the uprising in Libya. And in what will probably be most remembered about the Cain campaign, he faced accusations from four women that he had sexually harassed them when he was head of the National Restaurant Association more than a decade ago. This week, in the accusation that finally pushed him out of the race, Ginger White, an Atlanta woman, said she and Cain had a 13-year affair. He vigorously denied any wrongdoing, but Cain acknowledged as he exited the race the toll the accusations had taken on him and his family.
Image credit: David Goldman/AP