Meet the Team Behind Herman Cain's Campaign
The former Godfather's Pizza CEO is taking a previously unseen approach to the White House race. Who is advising him?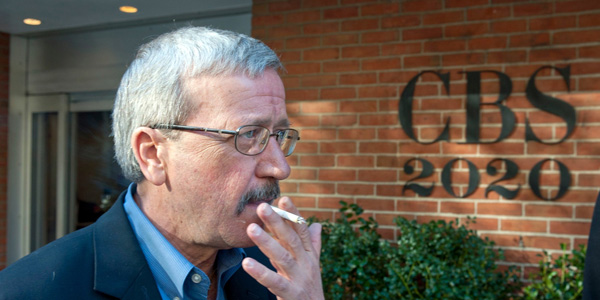 By conventional political standards, Monday should have been a very bad day for Herman Cain's upstart presidential campaign. Facing allegations of sexual harassment, the candidate and his ragtag campaign staff should have hunkered down while pundits trumpeted the collapse of his wild card White House bid.
---

MORE FROM BUSINESS INSIDER:
The Truth About What Occupy Wall Street Has Become
Inside Groupon: The World's Most Controversial Company
The Brains Behind Cain's Campaign
---
Instead, Cain burst into song -- and confirmed what everyone on the Cain Train has known for some time: Herman Cain is running a presidential campaign unlike anything this country has seen before.
A former pizza magnate with no political experience, Cain has thrown the traditional playbook out the window. He has minimal institutional support and a bare-bones campaign organization that includes just seven paid staffers in Iowa and New Hampshire combined. He has no pollster and no plans to hire one. And he spent most of October on bus tours through states like Alabama and Tennessee, which are basically irrelevant to winning the Republican nomination.
Campaign insiders say it is all part of an unorthodox national strategy focused on getting the candidate's name and message out, rather than on the early-state retail politics and endorsement jockeying typical of primary campaigns. Strangely, the plan seems to be working.
We talked to Cain's New Hampshire field operations director Charlie Spano to find out how Cain has managed to defy conventional wisdom and gain momentum, despite having virtually no formal campaign organization in the state.
A Pennsylvania-based political activist, Spano himself is evidence of Cain's unconventional campaign organization; it is his first time organizing for a candidate in New Hampshire, whose close-knit political community takes its first-in-the-nation primary incredibly seriously and is known to reject presidential candidates that don't do the same. Surprisingly, that hasn't stopped him from deploying an effective grassroots strategy across the state, Spano said, based on identifying potential Cain "sympathizers" who in turn disseminate the candidate's message through their own social networks.
Cain is simply the "leader" of a broader "economic revival," he said, using almost religious terms to explain how Cain is still managing to garner support in New Hampshire in spite of his lack of spending and infrequent visits to the state.
"Herman Cain's message is very clear, it's very powerful, and it's very well-known," Spano explained. "The message trumps money, and that's what people are responding to ... It's resonating with the voters of New Hampshire."
Spano's strategy is being replicated across the country as part of a "50-state plan" to win the Republican nomination, Cain's communications director J.D. Gordon told Business Insider.
"It's a grassroots strategy, that's based on Mr. Cain's name ID," Gordon said, pointing out that Cain's name recognition has skyrocketed to 78% over the past six months. He added that the apparently random campaign stops are "consistent with a macrostrategy" to get Cain's message out to voters across the country, not just in early primary states.
In short, what has looked to many like a glorified book tour is actually a strategic rollout designed to maximize Cain's limited resources through national media exposure. Supporters are left to build the campaign organization on their own, using the Herman Cain Express website as a platform to build and mobilize grassroots networks of like-minded voters.
Gordon admitted that the strategy is untested and unorthodox, but added that it plays to the strengths of Cain's senior staff -- a ragtag group that includes a disgraced Wisconsin GOP operative, a close friend of the Clintons, and an Ohio wealth advisor who is now America's hottest economic policy expert.
Anchored by veterans of Americans for Prosperity, a Koch-funded conservative activist group with deep ties to the Tea Party, Cain's team has virtually zero national campaign experience, but is well-versed in the grassroots organizing tactics that have galvanized the GOP's right-wing, anti-Establishment flank.
In the face of conventional logic, this team of political misfits is now rewriting the rules of campaign politics and sending the national media into a tailspin. And while Cain may not make it past Super Tuesday, his bizarre, postmodern experiment is poised to change the way we think about presidential elections long before then.
Image credit: AP