Tweet of the Day: Michelle Obama's First Official Tweet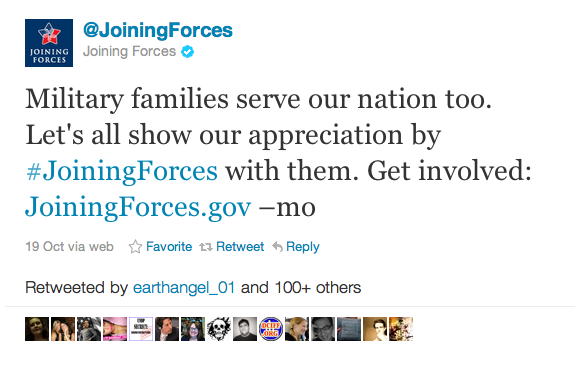 On Wednesday, First Lady Michelle Obama sent her first-ever tweet from the official White House @JoiningForces account, hosted for updates on military-families outreach. The first lady tweeted from a laptop before the first game of the World Series in St. Louis, which she and Jill Biden attended.
Like most people of her generation seem to be, the First Lady appeared mildly skeptical and confused by the process.
"So now I just press tweet?" she asked. "Whoa. I did it."
As ABC points out, it was at least her second-ever tweet, period, but the first from an official White House account, and possibly the first time she used a computer to tweet. At the behest of CNN's Ed Henry, the first lady tweeted from the reporter's iPhone during the White House Correspondents Association Dinner in May.
Video credit: WhiteHouse.gov/YouTube