Registering to Vote Online Is Now Legal in California
The Golden State has become the 11th where the practice is allowed, and research suggests the new law will mean higher turnout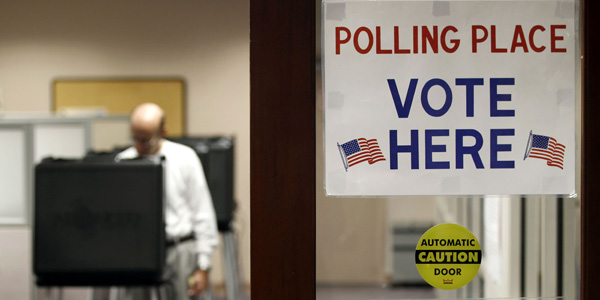 Californians hoping to cast ballots in future elections will soon be able to register to vote online, thanks to legislation signed into law earlier this month. It is just the 11th state where online registration is permitted. In all 50 states it is possible to donate money to legislators via the Internet.
TechCrunch explains the mechanics. "Under the new law, California residents will now register to vote online, at which point the county elections office will use the voter's signature from the DMV to verify authenticity," the site reports. "Then, when residents actually go to vote, their signatures will be matched against those records at the polls." It was already possible to fill out the forms online, but then you had to print them out and mail them in, and who has ink cartridges or stamps or the necessary initiative to complete mundane tasks in the physical world anymore? (Older people, that's who, and they're already registered to vote. Don't touch their Medicare.)
This news has generated few headlines, but it may make a significant difference in voting patterns. "Studies of voter turnout across states find that those with more facilitative registration laws have higher turnout rates," MIT Professors Stephen Ansolabehere and David M. Konisky found in 2005. "Eliminating registration barriers altogether is estimated to raise voter participation rates by up to 10 percent." Roughly 40 percent of Californians eligible to vote in 2010 didn't register to do so. State officials hope the new system will be in place in time for Election 2012.


Image credit: Reuters