Michele Bachmann Wants to Keep You Warm
Winter is coming -- and her campaign is hawking fleece jackets in exchange for donations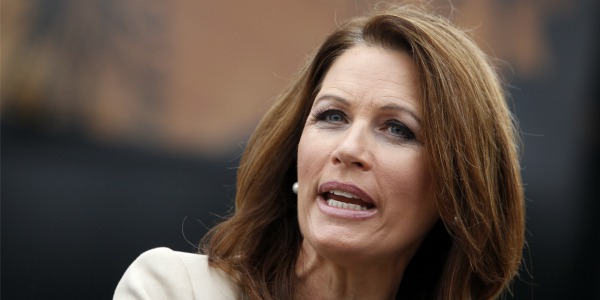 Michele Bachmann wants to send you a fleece.
In an email to supporters Wednesday -- subject line: "Can I send you a fleece?" -- the Minnesota congresswoman combines her pitch for "constitutional conservatism" with a paean to the crisp fall air.
It is hard to believe that November is just a week away and winter is just around the corner. As the sun begins to set earlier and the air has that wonderful autumn crisp in it, our campaign would like to offer you an exclusive way to show your support.

We have designed a "Bachmann for President " fleece jacket to offer you as special gift if you make a donation of $75 or more to my campaign today. This is an exclusive fleece you can wear throughout the fall to show you stand for constitutional conservative values and support our campaign for President.
The email goes on to note that the fleece, a handsome dark-blue pullover with Bachmann's campaign logo embroidered on the left lapel, is suitable for wearing "at one of our campaign events, your local Republican Party gathering or your local Tea Party rally."
An Iowa native who represents a Twin Cities-area district, Bachmann may be the best suited among the GOP candidates to handle the biting weather that's likely to accompany the Jan. 3 Iowa caucuses.
Bachmann's fellow Minnesotan, former Gov. Tim Pawlenty, also sought to drum up donations with regionally appropriate personalized clothing at a desperate juncture for his campaign. In late July, he offered supporters personalized hockey jerseys in exchange for $100 donations.
Two weeks later, after finishing third in the Ames straw poll, Pawlenty was out of the race.
Image credit: Reuters/Alex Gallardo