In the SuperPAC Era, Candidate Fundraising Doesn't Always Matter
When outside groups can raise and spend unlimited amounts of money, politicians' own coffers mean less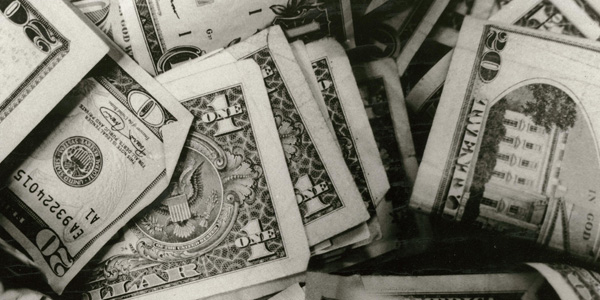 In the super-PAC era, reading the tea leaves of a candidate's Federal Election Commission filing reveals far less about a campaign's viability than it did just last cycle.
---
MORE FROM NATIONAL JOURNAL:
Perry Campaign to Pay More for Private Jets
CLASS Act?
House Committee to Examine Internet Gambling
---
Thanks to the Supreme Court's 2010 Citizens United decision, outside organizations can pick up a lot of fundraising slack for promising but underfunded campaigns. So-called super PACs and other third-party groups will likely spend $1 billion trying to influence next year's elections, which means no candidate in a truly competitive race will lose because he couldn't raise enough money. Instead, the new political reality means most candidates in contested races will struggle to spend as much on their own races as outside groups will spend for and against them.
Democrats and Republicans are already spinning their third-quarter numbers, released this week. To Democrats, anemic fundraising from Florida Republicans vying for the right to take on Sen. Bill Nelson and Missouri Republicans running against Sen. Claire McCaskill are hopeful signs that potentially vulnerable incumbents are well-positioned. For Republicans, Ohio Treasurer Josh Mandel's $1.5 million haul--$250,000 more than Democratic Sen. Sherrod Brown raised--indicates the GOP put another seat in play. In actuality, the ticky-tack press releases from both sides aim to generate just a single positive headline, a drop in what has become a very large bucket.
To see just how little early fundraising actually matters, consider this cycle's incumbents. By this point in 2005, McCaskill, then a challenger, had raised $681,000, while her Republican opponent, then-Sen. Jim Talent, had more than $4 million on hand. Jon Tester, then the president of the Montana Senate, had only $141,000 in the bank, a fraction of Sen. Conrad Burns's $3 million war chest. And Democrat Jim Webb hadn't even entered the race in Virginia against GOP Sen. George Allen.
Now that outside groups can spend unlimited amounts on independent advertising, candidate fundraising means even less. Last year in Colorado, when Democratic Sen. Michael Bennet first sought election after his 2009 appointment, he raised and spent $11.5 million while Republican Ken Buck raised and spent almost $5 million. Yet outside organizations dwarfed both candidates' campaigns; Democratic groups spent $13.2 million on Bennet's behalf and Republican groups spent more than $14 million for Buck. In 2010, outside groups spent more than $10 million per state on Senate races in Nevada, Arkansas, Pennsylvania, Washington, Illinois, Missouri, and California, according to data compiled by The Hotline and the Center for Responsive Politics. The average member spent $1.44 million to win his or her House seat; in 38 districts, outside groups spent more, according to the center's data.
"You're going to see candidates having a smaller voice in their own campaigns," said Rob Collins, a Republican strategist who ran the American Action Network, which spent more than $20 million to influence federal elections in 2010, according to center data.
That's not to say fundraising reports aren't illuminating. Early fundraising success is indicative of candidates' potential for attracting support within their districts, and outside groups use those gauges as a preliminary way to rank which districts are worth a closer look.
"I'm always interested in how much money a candidate raises in-district or in-state and how many donors contribute," said Mike Duncan, former chairman of the Republican National Committee and head of American Crossroads, which spent almost $22 million last cycle. It's a reflection of the depth of a candidate's support, and candidates with strong local support and good direct-mail programs are difficult to defeat. The national fundraising often reflects how serious a candidate is being taken by major donors and creates momentum with national committees and organizations."
Neither American Action Network nor American Crossroads existed before last cycle. Democrats, struggling to put more Republican Senate seats in play, discovered their favored candidate in Massachusetts, Elizabeth Warren, was for real when she reported raising more than $3.1 million in her first few weeks. But retired Gen. Ricardo Sanchez, who Democrats hoped would gin up national interest in Texas's open Senate race, raised just $83,000 last quarter, making his bid look quixotic.
Republicans, meanwhile, are newly optimistic about Hawaii's open Senate seat, where former Gov. Linda Lingle's campaign leaked that it raised more than $400,000 in its first few days; the two Democrats in the race, Rep. Mazie Hirono and ex-Rep. Ed Case, raised less for the entire quarter.
"We all live in a world with finite resources, so what a candidate can spend on his or her own behalf is very important," said Alixandria Lapp, the Democratic strategist who heads the House Majority PAC, which has spent more than $900,000 this cycle, its first. "A candidate is and should be the primary driver of his or her message, and candidates need to have the resources to do that."
But down the stretch, coming in behind a rival in campaign cash is now less of a hindrance. American Crossroads, which is likely to outpace all other outside groups, pledged to raise and spend $240 million this cycle. Crossroads isn't alone; other groups like the American Action Network and the Congressional Leadership Fund, both headed by Republican strategist Brian Walsh, will raise and spend unlimitedly for GOP candidates.
Democrats have three major super PACs: Priorities USA, which will aid President Obama's reelection campaign; the House Majority PAC, which will bolster Democrats' efforts to take back the lower chamber; and the Majority PAC, which will help Democrats try to keep the Senate.
Image credit: borman818/Flickr