Democrats Ruffle Feathers With Vegas Venue
A local union official says the DNC's choice of a labor-unfriendly press conference site was "clueless"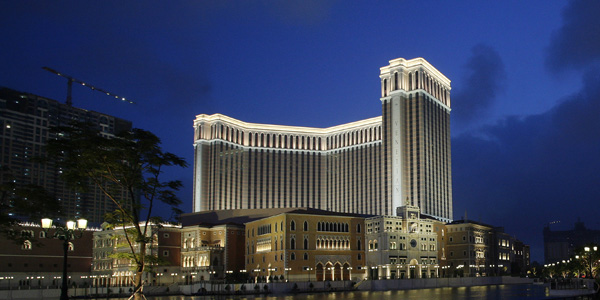 Updated 1:30 a.m.
LAS VEGAS -- The Democratic National Committee has canceled its plans to hold a "pre-buttal" to Tuesday's Republican debate at a casino most local Democrats refuse to set foot in.
The Venetian, where the debate will also be held, is the only non-union casino on the Las Vegas Strip. Its CEO, Sheldon Adelson, has spent tens of millions of dollars supporting Republican candidates and causes -- and opposing labor unions -- up and down the ballot. It's fair to say he's Public Enemy No. 1 for most Nevada liberals, and they vigilantly observe labor's boycott of his properties.
So it raised eyebrows in Democratic circles here when the DNC announced Monday that the Tuesday afternoon press conference would be held at none other than the Venetian.

The state's largest union, the 60,000-member Culinary Workers, is a powerful force in Nevada politics and has been at war with Adelson for years.
DNC Communications Director Brad Woodhouse, who's scheduled to speak at the press conference, said the location wasn't a big deal.
"Yes, we knew" about the issue, Woodhouse said. "We spoke to the Culinary Workers' national office -- they would of course rather we honor their boycott but they understand that we have to be inside the hotel where the debate is taking place to do our jobs. We'll make clear in all our work that we stand with our brothers and sisters in organized labor."
To Culinary's secretary-treasurer, D. Taylor, the idea that there was no alternative venue for the press conference was "a ridiculous argument."
"They're clueless at times, aren't they?" he said of the party. "I think it's actually pretty symbolic of the complete disconnect between the folks in D.C. and the folks on the ground."
Image credit: Bobby Yip/Reuters