Chris Christie Is Not Running for President
At a 1 p.m. news conference, the New Jersey governor will end his weeks-long flirtation with a bid that would have reshaped the GOP primary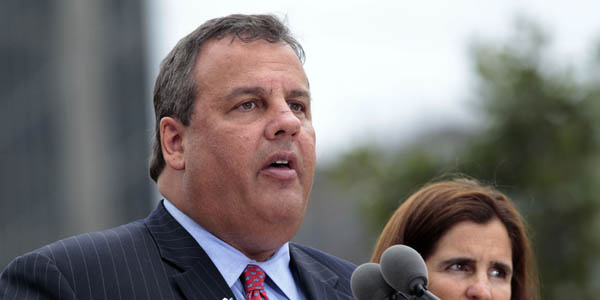 Updated 10:58 a.m.
New Jersey Gov. Chris Christie will announce Tuesday afternoon that he will not run for president, ending weeks of intense speculation about his future, a Republican source confirmed to National Journal. His decision means that the Republican presidential field now is all but set.
From National Journal:

PICTURES: Green Loan Beneficiaries
Bachmann Speaks on Border Agent Controversy
Is Christie's Alpha-Male Style What the GOP Wants?
Emails Show Obama Was Warned About Solyndra
Cook: Christie Must be Ready to Scramble
The decision also is good news for former Massachusetts Gov. Mitt Romney, who would have lost support in his Northeast base to Christie. New polls have shown Romney surging past Texas Gov. Rick Perry in the wake of Perry's poor debate performances and a scandal involving a racial epithet at a West Texas hunting camp where he has taken friends and supporters.
The decision is in line with his repeated and emphatic denials over the last year of any interest in the White House. Had he entered the race, Christie would have been regarded as a top-tier candidate likely to find support among many conservatives still lukewarm about their choices for president. He possesses a cult following among conservatives fond of his tough-talking style and a cadre of wealthy donors eager to raise money for his campaign.
But as he mulled whether to enter the race, questions arose about everything from whether he could put a substantive organization together in just a few months before the first primaries to whether his girth made him look unpresidential. In the crucial state of Iowa, several local party chairmen said they wondered if he could attract tea party support as well as persuade voters he had enough experience.
"My guess is Christie needs about four more years or maybe four more years and then becomes VP," said Garland "Mac" McDonald, chairman of Iowa's Black Hawk County Republican Party. "He needs some international stuff, he needs some foreign policy. You know, there's not a lot of foreign policy in New Jersey."
Christie, who unseated Democratic incumbent Jon Corzine in 2009, became a conservative star after aggressively slashing New Jersey's budget, including deep concessions from the state's politically powerful public-sector unions. He also publicly sparred with union members - shouting matches that were featured in a series of online videos that became sensations among many Republicans.
His success led to incessant calls from many conservatives for Christie to run. At one point, Christie even joked he would have to commit suicide before reporters stopped asking him about it.
But he began seriously reconsidering in late September, after pressure from an array of Republicans dissatisfied with the current GOP field. The governor stirred further speculation when he delivered a high-profile speech in late September at the Ronald Reagan Presidential Library, where he criticized President Obama and even some of his possible Republican rivals.
Even as his star continues to rise nationally, Christie could face a tough re-election campaign at home in 2013, given his animosity toward labor unions. His popularity sagged in May 2011, with just 44 percent approving of his performance, according to a Fairleigh Dickinson University poll. However, a Fairleigh Dickinson poll released in late September showed his support back up to 54 percent.
Image credit: Reuters