Bachmann's N.H. Staff Explains Departure in Scathing Statement
The congresswoman's national campaign aides were rude, dishonest, and dismissive of New Hampshire citizens, according to her former state operation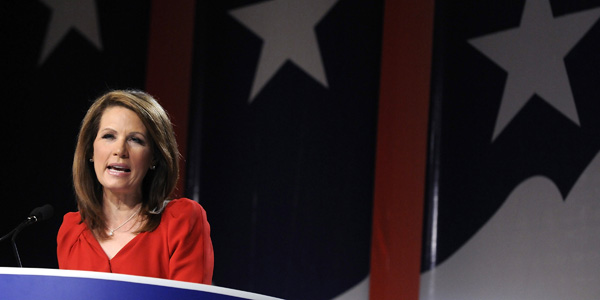 Just days after quitting en masse, Michele Bachmann's New Hampshire team has released a sharp statement explaining the decision to leave the campaign.
---

MORE FROM BUSINESS INSIDER:
Rove to Rick Perry: It's Simple, Obama Was Born in the U.S>
Rick Perry's Solyndra?
Perry: My Campaign Took an 'Ass Kickin'
---
The statement clears up confusions surrounding Friday's mass exodus, which apparently came as a huge surprise to campaign headquarters. Bachmann's spokespeople denied the departures Friday evening, even as they were independently verified by various news outlets.
The statement clarifies that Bachmann's entire New Hampshire has left, and explains that while the staffers harbor no ill will toward Bachmann herself, they "no longer have faith in the national team" and were frustrated by the campaign's lack of commitment to New Hampshire's first-in-nation primary.
"The manner in which some in the national team conducted themselves towards Team-NH was rude, unprofessional, dishonest, and at times cruel," the statement says. "But more concerning was how abrasive, discourteous, and dismissive some within the national team were towards many New Hampshire citizens. These are our neighbors and our friends, and some within the national team treated them more as a nuisance than as potential supporters."
Bachmann's five New Hampshire staffers also apparently had a hard time getting the national campaign to pay them. According to their statement, the staffers were asked to "temporarily 'go off payroll'" due to financial troubles, but never received any notification that they were still employed.
According to the latest FEC filings, Bachmann's campaign owes nearly $550,000 in debts.
Image credit: Jonathan Ernst/Reuters