Are Cable News Channels Trying to Scare Us?
A hypothesis about the relationship between editorial slant and anxiety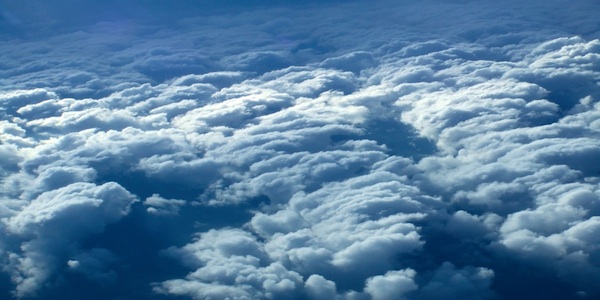 Each of the major cable news networks, CNN, Fox, and MSNBC, have feeds that permit their most dedicated fans to read all the stories they publish through RSS. And this site allows anyone to make free word clouds. What follows are visual representations of recent content the cable networks have covered on the Web.
Here's the CNN Web site for the U.S.:
Here's Fox News: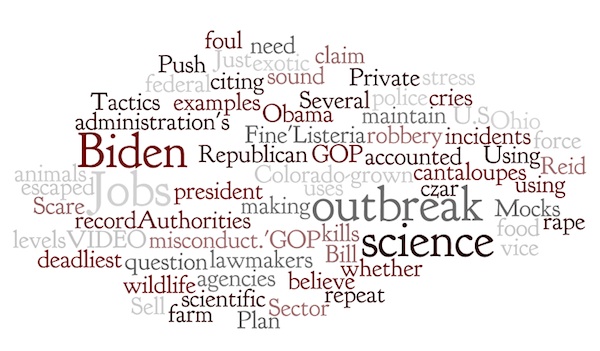 And here's MSNBC: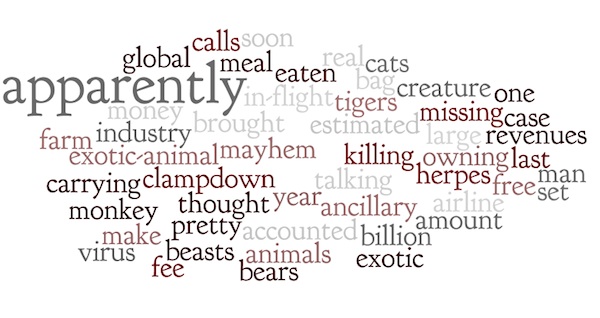 There are limits to what one can discern doing this as a one-off experiment. Still, the exercise has inspired a hypothesis I'd like to lay out for further study. Here it is: The more a journalistic organization defines itself in partisan or ideological terms, the more likely it is to run anxiety-provoking stories that have no direct connection to partisan politics or issues of ideological dispute.


Flickr user Karen D Alziel