The Worst Fox News-Google Debate Moment: Audience Boos a Gay Soldier
They've applauded record executions in Texas and letting a 30-year-old man die. Now a GOP debate audience boos an out gay serviceman.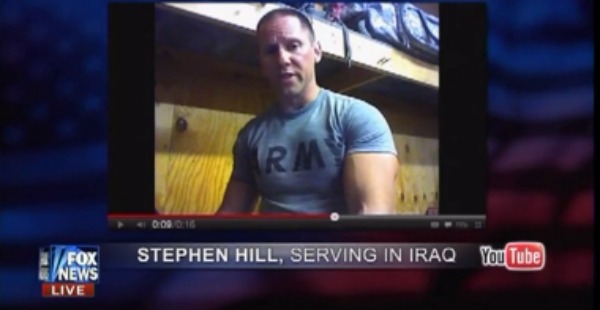 The last three GOP presidential primary debates have been nearly as notable for the actions of audience-members as for the candidates who appeared before them.
In California at the MSNBC-Politico debate at the Reagan library, the audience applauded mention of the high number of executions in Texas and Rick Perry's defense of the death penalty. "If you come into our state and you kill one of our children, you kill a police officer, you're involved with another crime and you kill one of our citizens, you will face the ultimate justice in the state of Texas, and that is that you will be executed," the Texas governor said to hoots, whistles, and applause.
In Tampa, Fla., at the CNN-Tea Party Express debate, the audience cheered the idea of letting an uninsured 30-year-old man die (video) without care, greeting the idea with applause and shouts of "Yeah!"
And last night, at the Fox News-Google debate in Orlando, Fla., some audience-members booed a recently-out gay soldier stationed in Iraq who submitted a question through Google's YouTube video-sharing site. His offense? Asking the candidates if they would circumvent the progress made for gays and lesbians in the military.
Watch the interaction with Stephen Hill:
"Any type of sexual activity has no place in the military," former senator Rick Santorum told Hill, saying that the repeal of "Don't Ask, Don't Tell" ban on out service constituted "special privileges" and "social experimentation."
The audience response led former White House spokesman Ari Fleischer to tweet, "Booing a soldier serving our nation is uncalled for. If I were on stage, I would make that point."
But he wasn't on the stage, and none standing there spoke up on Hill's behalf.