Picture of the Day: Rick Perry with Bachmann's Hair = Steven Tyler
You were cryin' when you met him, now you're dyin' to forget this terrifying Photoshop hybrid of the two presidential hopefuls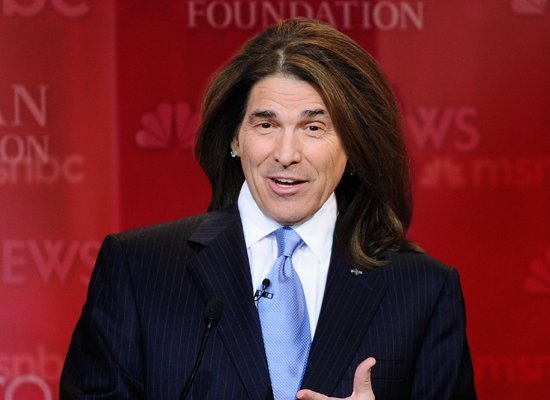 No, you will never unsee this photo of Texas Gov. Rick Perry with Rep. Michele Bachmann's (R-Minn.) hair superimposed. It exists courtesy of the blog DC Decoder, which recommends imagining Perry with Bachmann's 'do during tonight's Republican presidential debate in Tampa, Fla., for comic-relief purposes.
This Richelle Perryman hybrid would undoubtedly bridge the divide between social and fiscal conservatives and capture most it not all of the tea party vote, surely enough to defeat former Massachusetts governor Mitt Romney, all while looking eerily like Steven Tyler.
Add this to the Bachmann-eyezed series, and we've stumbled upon a burgeoning portfolio of terrifying Photoshop experiments involving the Minnesota congresswoman.
Image credit: DC Decoder