Picture of the Day: Bloomberg's Lavish Decorative Tastes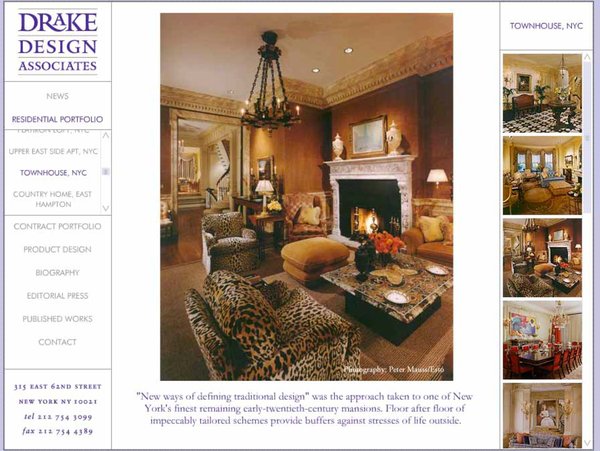 New York Mayor Michael Bloomberg is a wealthy man. This we know.
What we didn't know, until now, was precisely how this fantastically rich individual decorates his massive houses. Scouring his interior decorator's website, The New York Times identified photos from inside two of Bloomberg's homes, one on the Upper East Side of Manhattan and another in London. The photos bore generic labels like "Townhouse, NYC," presumably to maintain Bloomberg's privacy. They have since been removed from the website of Drake Design Associates.
Parsed by experts, the shots show dramatically expensive antique furniture, art, and lighting fixtures, including a couch that may or may not be worth $1 million. In July, Bloomberg dropped $20 million to purchase a Georgian mansion on Long Island. At 22,000 square feet, one can only imagine all the sconces, recamiers, and Jasper Johnses it will demand.
Of course, Bloomberg isn't the only politician to flash such lavish residential habits. Mansions remain popular with America's political class these days.
Image credit: The New York Times/Drake Design Associates