In Congress, a Divisive Recipe for Blight
After the latest fight over spending, it's clear that Republicans and Democrats have drifted far apart. Will they ever get along?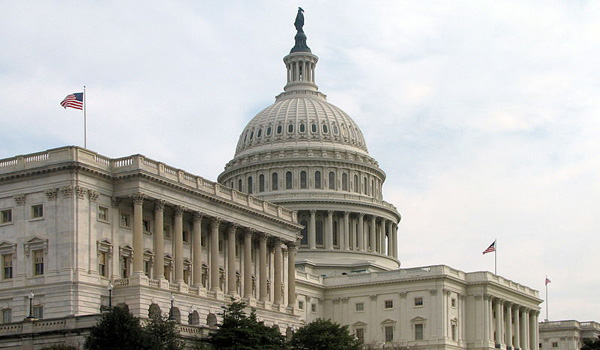 Republicans and Democrats in Congress can't seem to agree on anything these days. Anything, as in the most elemental, basic definition of a government's relationship to its citizens. How basic? How about tax dollars for victims of natural disasters? The recent tug-of-war over disaster funding typifies the core differences and misunderstandings at the heart of so many dollars-and-cents divisions on Capitol Hill.
Republicans cannot understand why Democrats refused to offset at least some of the $3.65 billion in disaster assistance that they sought to provide last week. Republicans are focused on the blight of a $14.7 trillion federal debt and this year's projected $1.6 trillion deficit. Even GOP members from areas still recovering from horrific natural disasters say that it's time to economize.
"We have to prioritize our needs versus our wants," said Rep. Jeffrey Landry, a tea party-inspired freshman whose 3rd District in Louisiana includes Plaquemines and St. Bernard parishes, both walloped by Hurricane Katrina in 2005. "I came to Washington to reduce spending and cut wasteful programs."
Landry fully backed the GOP leadership's push to offset $1.5 billion in emergency disaster assistance by cutting that amount from federal grants to boost development of fuel-efficient vehicles and renewable-energy technology. He considers both programs wasteful. "Why should we give money to those programs instead of to people whose homes were swept away or washed away? It's ridiculous."
Republicans are blinded by the new blight of hard-right politics, Democrats counter, where no issue--not even disaster aid for those in immediate need--enjoys the presumption of bipartisan support. Democrats say they gritted their teeth in the last two years of the Bush presidency (when they controlled the House and Senate) and moved bills raising the debt ceiling and funding the Iraq and Afghanistan wars. What's more, in the 112th Congress with Republicans running the House, Democrats have often provided key votes for big legislation.
One insight into the depth of discord is that Republicans and Democrats can't even agree if disaster aid has ever been offset before. Republicans are correct to say that disaster funds for the Federal Emergency Management Agency have been offset with cuts from other federal programs. This happened even after Katrina. Democrats are correct, however, that only once before have funds for FEMA's Disaster Relief Fund been offset. Bottom line: These talking points flew while disaster victims waited for federal assistance. But House Republicans have no regrets. "None," a top House GOP aide said. "It's unbelievable--you can't get $1.5 billion in offsets with the debt and deficit as high as they are."
Meanwhile, the fight over the continuing resolution dug new partisan trenches. The first House attempt to pass the CR failed, 230-195, on Sept. 21 when Democrats sat on their hands, providing only six aye votes. GOP vote-counters had expected no fewer than 20. When 48 Republicans also voted against, the bill went down, and the majority had an ugly defeat on its hands.
Landry was one of the opponents. "I'm extremely proud of my 'no' vote," Landry told NJ. Why? Because, he said, he was trying to defend the House-passed GOP budget authored by Rep. Paul Ryan of Wisconsin earlier this year. That budget sought yearly domestic discretionary spending of $1.019 trillion in 2012, not the $1.043 trillion that House GOP leaders accepted in the debt-ceiling deal with President Obama in August. Virtually all of the House GOP members who voted no were motivated by a desire to abide by the Ryan budget. Ultimately, Landry changed his vote, along with 27 other Republicans. They did so because Speaker John Boehner told them that if Republicans didn't win the CR vote on their own, they would have to accept a more expensive deal with Senate Democrats (who had already passed a CR with $6.8 billion disaster-aid bill with 10 Republican votes).
Turning the GOP votes required a full-court press. Boehner met with 12 fence-sitters in his office to close the deal just hours before the second vote on Sept. 23. House Majority Whip Kevin McCarthy, R-Calif., and his top deputy, Rep. Peter Roskam, R-Ill., met constantly with the rebels, delivering one simple message: "We have to win these votes on our own now."
Democrats agree. "The most important part of the vote was Democratic unity," a senior Democratic House aide said. "Throughout the whole spectrum of our caucus, the feeling was, in looking at Republicans going after disaster aid, 'You're nuts.'"
House GOP leaders say that Democrats' demonstration of unity will cost them down the road. Top Democrats such as Rep. Norm Dicks of Washington and Minority Whip Steny Hoyer of Maryland had signaled that they would support the original GOP-drafted CR and disaster-relief bill. But, instead, they led the charge against it.
"It tells you that you can't trust them," Landry said. Ninety-five Democrats voted for the debt-ceiling deal that set the spending total for fiscal 2012 that House Republicans incorporated, despite their misgivings, into the CR. "All those Democrats who voted for the debt-ceiling bill and turned around and voted no on the CR are hypocrites and a bunch of cowards," he said.
"A lot of Democrats voted for the debt-ceiling bill," a top Democratic aide said. "But no one voted to cut programs for disaster assistance. Republicans overreached."
Boehner will now have to keep his conference more unified. Several top House GOP leadership aides said that legislation will thus have to drift further to the right. Democratic unity scored a victory and, in the end, eliminated the GOP push to offset disaster aid. That's no small victory, and House Republicans know that it undercuts any attempt to try it again. But the Democrats' victory will cast a pall over debate on the remainder of the 2012 budget (the CR lasts only until Nov. 18) and any product that emerges from the deficit-reduction super committee.
And that's a recipe for political and legislative blight.
Image credit: Wikimedia Commons