House Republicans Investigate Planned Parenthood
Democrats cried foul as a subcommittee chairman asked for piles of information on how the organization keeps its abortion funds separate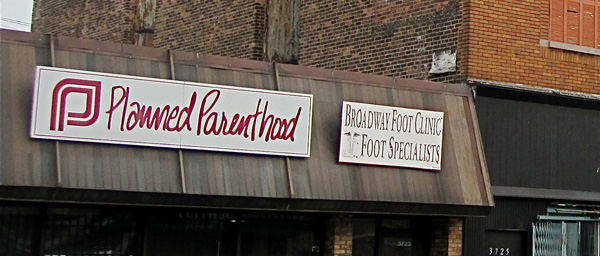 House Republicans have opened a sweeping investigation into Planned Parenthood, requesting reams of financial information and details on how the women's health organization keeps federal funds separate from abortion services.
House Energy and Commerce Oversight and Investigations Chairman Cliff Stearns (R-Fla.) sent Planned Parenthood a six-page letter earlier this month detailing the committee's request. House Republicans have repeatedly tried to strip Planned Parenthood of federal funding because it provides abortions, even though federal funds are not used for those services.
"The Committee has questions about the policies in place and actions undertaken by PPFA and its affiliates relating to its use of federal funding and its compliance with federal restrictions on the funding of abortion," the letter said.
House Democrats pushed back with a letter of their own on Tuesday, accusing Republicans of requesting an avalanche of documents for purely political reasons.
"We question the basis for the investigation and whether Planned Parenthood is being singled out as part of a Republican vendetta against [Planned Parenthood]," wrote Energy and Commerce ranking member Henry Waxman (D-Calif.) and Rep. Diana DeGette (D-Colo.) ranking member of the Oversight and Investigations Subcommittee.
Democrats said the Republican investigation includes "an extraordinarily broad and burdensome request for documents," including internal auditing from Planned Parenthood and 83 affiliates over the past 12 years, state audits over the past 20 years, and "sensitive information" on how Planned Parenthood affiliates refer women to other clinics if they don't provide abortion services.
"Despite the clear political motivation of this latest investigation, Planned Parenthood is responding to the request in a timely manner," Cecile Richards, president of Planned Parenthood, said on a conference call.
A release from Planned Parenthood said the organization was already in contact with Republican committee staff to respond to the request in a "timely manner." Stearns requested the information by Thursday.
Image credit: ChicagoGeek/Flickr