Picture of the Day: Biden Pretends to Fight Mongolian Wrestler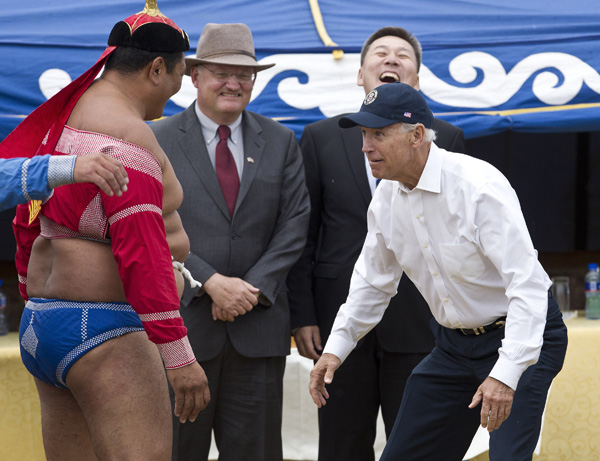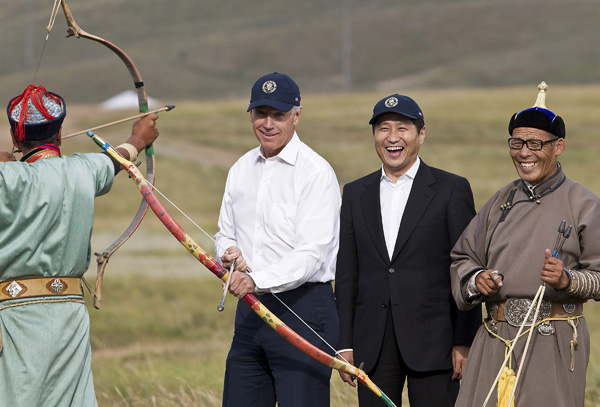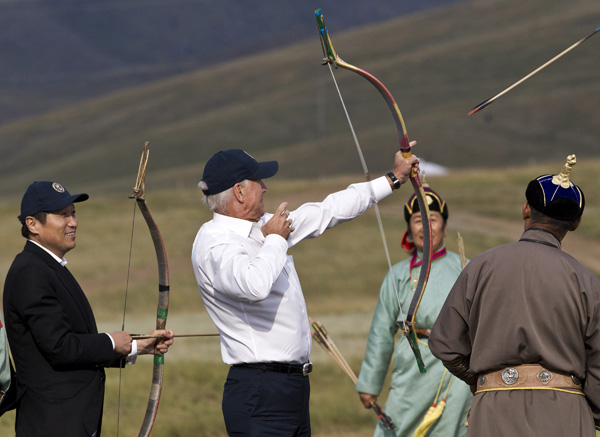 Vice President Biden is loose in Mongolia, making silly faces and doing America proud.
On a nine-day trip to China, Mongolia and Japan to discuss a wide range of issues, Biden departed Washington, D.C. last Tuesday and met with Chinese leaders in Beijing last week. He left China on Sunday for Mongolia and will travel to Japan tonight.
Accompanied by Mongolian Prime Minister Sukhbaatar Batbold today, Biden checked out a Mongolian wrestling match and practiced archery in Ulan Bator.
Image credits: Andy Wong/AP