Obama Asks for Joint Session of Congress to Present Jobs Plan
The president wants lawmakers to gather in the Capitol on Sept. 7 for a major address on employment and the economy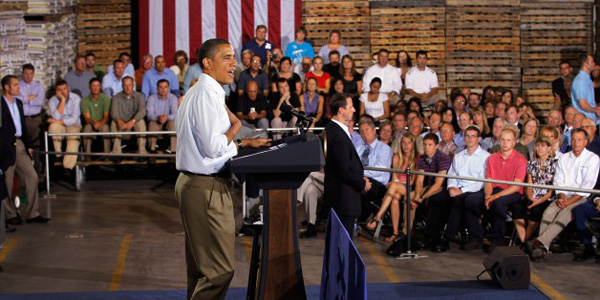 President Obama has asked for a joint session of Congress on Sept. 7 to present his plan for jobs.
In a letter to Senate Majority Leader Harry Reid (D-Nev.) and Speaker of the House John Boehner (R-Ohio), Obama said it is his intention to "lay out a series of bipartisan proposals that the Congress can take immediately to continue to rebuild the American economy."
The president said the proposals focus on "strengthening small businesses, helping Americans get back to work, and putting more money back in the paychecks of the middle class."
Reiterating a message he has emphasized regularly in recent trips across the country, Obama concluded his letter by saying, "If we are willing to put country before party, I am confident we can do just that."
Image credit: Joe Raedle/Getty