Beyond Migraines: How Healthy Are the 2012 Presidential Contenders?
Ranking the candidates based on quality of life years shows Michele Bachmann isn't the least healthy candidate in the field
Ranking the candidates based on quality of life years shows Michele Bachmann isn't the least healthy candidate in the field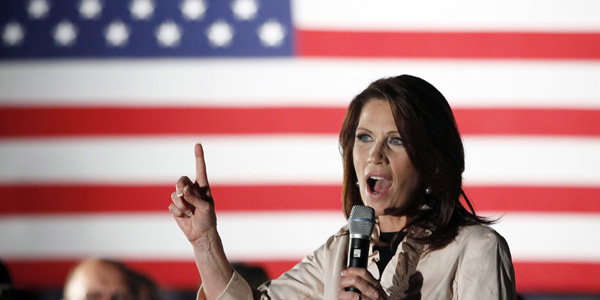 In 2008, there was a considerable amount of concern voiced over the health records of the major party candidates for president and vice president. Would all of these candidates be able to fulfill their administrative duties for four or eight years without distraction due to deteriorating or inconsistent health?
A similar concern is arising in the 2012 presidential primaries, as health records of GOP hopefuls are released with surprising findings, and sometimes, as in the case of Michele Bachmann, not so voluntarily. But how unhealthy is the migraine-sufferer really compared to the rest of a field that includes cancer-survivor Herman Cain and motorcycle-riding Jon Huntsman? To answer these and other questions, we turned to an approach that provides quantifiable, objective comparisons of the health of the former and current White House executives with GOP candidates: a health utility analysis.
This method can be used to classify health in absolute and relative terms. Here's how it works:
The European Quality of Life 5-Domain index scores individuals using a single scale ranging from 0.0 -- for death -- to 1.0 -- for perfect health. To get a sense of where most people fall on this scale, the average American is a 0.86, according to national surveys.
Index scores for the examined politicians were calculated based on the individual's chronic conditions, age, race, sex, household income, family size and education, as reported by their disclosed medical records and other public government reports. (These index scores were derived using a catalog developed in 2006 by Patrick Sullivan and Vahram Ghushchyan, which is based on nationally representative data from the Medical Expenditures Panel Survey. A web-based utility calculator designed for the Society for Medical Decision Making was used to isolate the impact of a variety of chronic conditions and sociodemographic characteristics on the scores.)
From the index score derives a measure called the quality-adjusted life year, or QALY. QALYs represent a series of preference-weighted health states, and reflect the desirability of living in a given state as compared to perfect health. The value of the QALY includes the impact of disease on productivity, such as a candidate's ability to work effectively in the Oval Office.
The results of this analysis show that, among living politicians, Newt Gingrich, Dick Cheney and Joe Biden have the lowest health utility -- while President Obama and several young, fit GOP candidates have the highest marks.
The White House: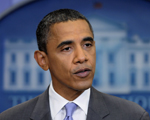 Reuters
Barack Obama
President Obama appears to have a clean bill of health except for a chronic smoking habit. Given his age of 49 years and a combined family income of $4,238,165 (Chicago Sun-Times, 2007) for his wife and two children, President Obama's health utility is 0.98 QALYs. Compared to the average American's health utility, President Obama's health is better by a statistically significant margin, and likely better than the health of the average American president historically, as well.
---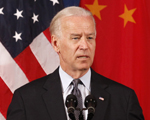 Reuters
Joe Biden
Vice President Biden's medical record is concerning compared to the average 68-year-old white male. His history suggests that he has survived multiple brain aneurysms, chronic back pain, sinusitis due to a lifetime of allergies and asthma, and atrial fibrillation. For the vice president's family of five, The Washington Post reported a 2007 income of $248,754. Overall, the vice president's calculated health utility is 0.81 QALYs, which is significantly below the national average for senior white males.
---
GOP Candidates: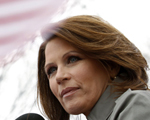 Reuters
Michele Bachmann
Bachmann is 55 years old and has given birth to five children, as well as helped raise 23 other children as a foster parent. She holds a degree in law. Her bill of health is mostly clean, except for chronic migraines and potentially other minor conditions that result from menopause that reportedly affect her productivity on some days. Her health utility is estimated at 0.87 QALYs.
---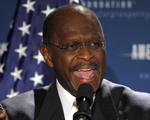 Reuters
Herman Cain
Cain is a 65-year-old African American with wife and children, and holds a masters degree. He reportedly battled stage IV cancer of the colon and liver several years ago and is in remission. His health utility is approximately 0.83 QALYs.
---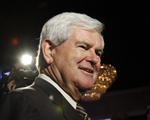 Reuters
Newt Gingrich
The former Speaker's health is mostly unknown, though it's clear from his physical appearance that the 68 year old would be diagnosed with obesity, and is probably at-risk for related conditions such as Type II Diabetes, high cholesterol, and hypertension. Cardiovascular disease is another complication that could arise were he to serve as president for 4-8 years, taking him into his 70s. Gingrich holds a doctorate and is in the top 10 percent of income. His estimated health utility is 0.77 QALYs.
---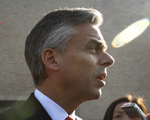 Reuters
Jon Huntsman
Huntsman is a healthy-appearing individual at 51, supporting a wife and seven children. However, the habits of his active lifestyle, which he claims includes riding motocross and other extreme outdoor activities puts him at high risk for health hazards. Such risks actually affect health utility, making his approximately 0.96 QALYs.
---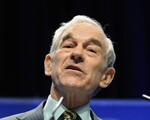 Reuters
Ron Paul
Paul, a physician, is no stranger to a clean bill of health. He has no health issues to report, and appears physically healthy for a 75 year old. Age is correlated with health utility -- the mean utility for a person of his age is 0.79. However, older age has a negative impact on health utility because of the concomitant increase in chronic conditions that come with age. Given that he is probably on the high end of the spectrum with no chronic conditions, his health is estimated as 0.85 QALYs.
---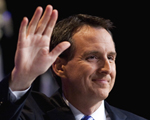 Reuters
Tim Pawlenty
The former governor of Minnesota appears healthy and physically active at 50. He has a J.D., and shares a high income with his wife who is a judge in District Court. His health utility is estimated to be 0.99 QALYs.
---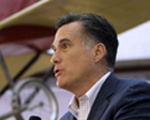 Reuters
Mitt Romney
Romney has always maintained an active life and never experienced any major health issues. He was raised in a wealthy family, has a wife and five children, and earned a J.D./M.B.A. from Harvard. The 64-year-old has an estimated utility of 0.98 QALYs.
---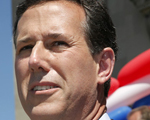 Reuters
Rick Santorum
Santorum, like Pawlenty, is in his young 50s and has no reported health problems. He holds a J.D. and has a high income. His health utility is estimated at 0.99 QALYs.
---
Past Presidents, VPs and Candidates: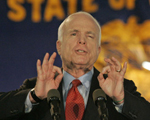 Reuters
John McCain
At 72 years of age, McCain made a run at the Oval Office with a record of several comorbidities, including malignant skin melanoma, above-average blood pressure, and an enlarged prostate. The 2007 income for the seven members of the McCain family was $4,079,327 (Association for Financial Professionals). Considering this information, McCain has a calculated health utility of 0.85 QALYs, which is slightly below the health utility of the average American. However, McCain's health is significantly better than that of the average American over the age of 65. According to recent published information from the Centers for Disease Control and Prevention (CDC), the average white male over age 65 has a total life expectancy of 75.7 years. Considering McCain's above-average health utility score, it is probable that his life expectancy would have met or exceeded that of the average American.
---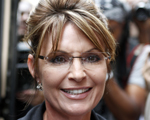 Reuters
Sarah Palin
The former governor of Alaska has borne five children, which contributes to minor stress and anxiety for the 46-year -old woman. However, her overall health is reportedly excellent. The Associated Press reported an income of $191,893 in 2007 for the Palin family of seven. Thus, Palin has a relatively high health utility score of 0.99 QALYs.
---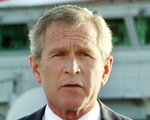 Reuters
George W. Bush
The former president's medical records were made available on occasion throughout his eight-year term before leaving office at age 62. Bush has sought medical care for colon polyps, benign skin lesions, extensive dental work, and a torn meniscus in his knee according to Time magazine. The White House reported that the 2007 income for the Bush family of four was $719,274. The president's health utility score is 0.85 QALYs, which is below-average for the average American and actually equal to that of McCain.
---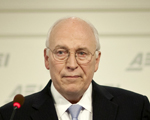 Reuters
Dick Cheney
The former vice president has the worst health of all living individuals in this analysis, and may have the poorest health of any member of a White House administration since the mid-1900s. By age 67, the vice president experienced multiple heart attacks, angina, atrial defibrillation, a knee aneurysm, kidney malfunction, atherosclerosis, gout, and could be considered obese based on his body mass index. More recently, Cheney was diagnosed with congestive heart failure and had a left-ventricular assist device implanted around his heart. In 2007, the White House reported an income of $2,528,068 for the Cheney family of four. Given this information, the vice president's cumulative health utility score is 0.61 QALYs. This score places him several standard deviations below the average American's health, and his combined comorbidities make his health status near-equal to that of an individual following a severely debilitating stroke.
---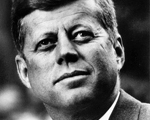 Wikimedia
John F. Kennedy
Kennedy, who died in office at age 46, had a number of health problems. He was diagnosed with colitis as a teenager. Later in office it was believed that he had Addison's disease along with hypothyroidism, and chronic back pain. Kennedy came from a wealthy New England family, and he and his wife were raising two four children, mostly in the White House. His health utility at his death was approximately 0.83 QALYs.
---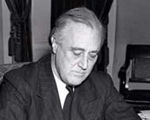 CWikimedia/small>
Franklin D. Roosevelt
Roosevelt died in office at the age of 63, after being bound to a wheelchair the latter half of his life due to polio. Roosevelt came from a wealthy family, and raised six children. He had a number of severe chronic ailments in addition to polio, including hypertension, systemic atherosclerosis, coronary artery disease with angina, and congestive heart failure. Since polio is almost non-existent in the modern era, paraplegia is the only available comparison for Roosevelt's health status. His health utility before his death is estimated to be as low as 0.49 QALYs.
---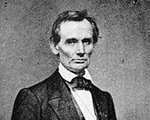 Wikimedia
Abraham Lincoln
Lincoln died in office at the age of 56. During his life he raised four children and had a comfortable family income. Many claim that he suffered from several health issues. At the age of 9 it is believe he experienced a concussion or traumatic brain injury from a kick to the head by a horse. Lincoln contracted several infectious diseases, including malaria twice, syphilis, and smallpox. He may also have had Marfan syndrome, considering his unique physical appearance. His mental health was poor, as many describe him in extended states of 'melancholy' (dysthymia), or clinical depression. His health utility before his death is estimated to have been 0.83 QALYs.
---
Image credit: Jeff Haynes/Reuters