The U.S. Attacked Libya at Least 132 Times in the Last 3 Months
That's how often ordinance has been dropped on the country by U.S. planes after NATO took control of the mission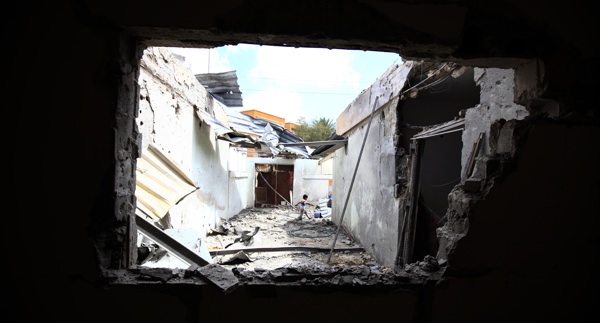 President Obama insists that American forces in Libya are playing a "limited" support role that doesn't rise to the level of "war" or even "hostilities." As has happened before, however, new evidence suggests that his administration is willfully misleading us about the role our troops are playing.
In a statement published Thursday in the Navy Times, an official military spokesperson at Africa Command said this about Air Force and Navy planes, and their role in the months since NATO took control of the mission: "The U.S. has flown a total of 3,475 sorties in support of Operation Unified Protector. Of those, 801 were strike sorties, 132 of which actually dropped ordnance."
Says the Navy Times: "The White House declined to comment on how 801 strike sorties constitutes 'limited' involvement."
In previous posts, I've gone into great detail about the various ways that the Obama Administration is violating the law, breaking promises made by candidate Obama, and ignoring prudential restraints on executive power. For now, I merely invite readers to ask themselves whether dropping ordinance on a country 132 times in three months constitutes war or hostilities - or neither, as Obama claims.
Image credit: Reuters