Sen. Inhofe Pushes His Luck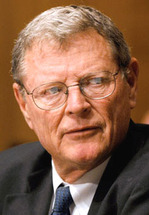 As reported here back in April, Sen. James Inhofe of Oklahoma (right), a long-time pilot and advocate for aviation, had two unusual aviation experiences recently.
The first was that he landed on a runway that was closed and under repair, "sky-hopping" over construction workers who were
on the runway
at the time. This move led the airport manager to say, in a phone call recorded by the FAA, "I've got over 50 years flying, three tours of Vietnam, and I can assure you I have never seen such a reckless disregard for human life in my life." Inhofe apparently begged to differ, steaming out of the plane on arrival and telling the airport staff,
"What the hell is this? I was supposed to have unlimited airspace."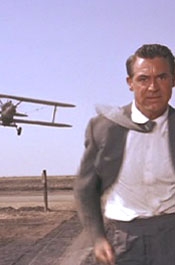 The second was that the FAA decided that the appropriate sanction for Inhofe was "remedial training," mainly a discussion and check flight with an FAA inspector, rather than any of the "certificate actions" (suspension etc) that pilots dread and that typically follow "pilot deviations" of this sort. I don't wish enforcement actions on anyone, but the question is whether the "remediation" approach had anything to do with his status as a big shot. I quoted a retired FAA safety inspector as saying:
>>"Senator got a pass - no doubt about it. That would USUALLY mean the decisions came from the top down. But no guarantees. Inspectors who have been around a while can do some finagling too."<<
Another former federal employee wrote in to recall how Najeeb Hallaby, who was JFK's head of the FAA (and whose daughter Lisa is now known as Queen Noor), responded when he made a mistake while landing a plane. "Forget about who I am," he reportedly told the FAA inspector who suddenly realized that the errant pilot he was about to cite was his agency's boss. "Just do your job."
It seems that Inhofe is still imbued with the "What the hell is this?" spirit. Presenting himself as the victim of out-of-control Federal tormentors, he has introduced a "Pilot's Bill of Rights" to guard his fellow pilots against ordeals like the one he has endured. "I did nothing wrong, but at any time I could have suffered the revocation of a license," he told the Tulsa World. I am sure the workmen on the runway share his outrage at the injustice of it all.
As a flight-instructor friend of mine wrote when sending me the story, "More evidence of my long-standing assertion that a major problem in today's world is that those in power have no sense of irony." Or gratitude.