Ron Paul's Debt-Limit Plan: Just Default
The longtime Fed critic says America will be better off if Washington misses the Treasury's Aug. 2 deadline to raise the borrowing limit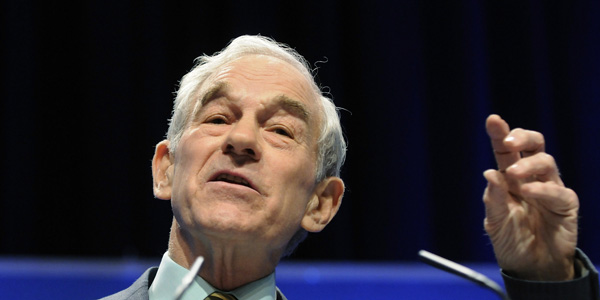 In his usual rogue style, Rep. Ron Paul (R-Texas) wrote on Monday in a Bloomberg News op-ed that the only solution to the debt-ceiling stalemate in Washington is default - the exact thing most lawmakers are feverishly trying to avoid.
---
MORE FROM NATIONAL JOURNAL:
Debt Aspirations Don't Match the Situation
Pictures: Political Sex Scandals
Insiders Support Decision to Recognize Libya's Rebels
---
Calling his own expectations of a default scenario "more sanguine" than those who fear that failing to meet the August 2 deadline "is unprecedented and will result in calamity," Paul pointed out three 20th-century instances in which he said the U.S. government defaulted on its obligations, and argued that the current situation is far less dire.
"If these major defaults didn't result in decreased investor appetite for U.S. obligations," he wrote, "I see no reason why defaulting on a small amount of debt this August would cause any major changes."
Paul's pro-default sentiment is a curious diversion from his usual warning cries that the dollar system is on the brink of implosion (he is chair of the House Financial Services Subcommittee on Domestic Monetary Policy). Financial experts have estimated that a default could trigger a 5-10 percent dip in the U.S. currency. Paul acknowledged that "default will be painful," but called it "all but inevitable for a country as heavily indebted as the U.S.
"Just as pumping money into the system to combat a recession only ensures an unsustainable economic boom and a future recession worse than the first, so too does continuously raising the debt ceiling only forestall the day of reckoning and ensure that, when it comes, it will be cataclysmic," he continued. "We have a choice: default now and take our medicine, or put it off as long as possible, when the effects will be much worse."