Rep. David Wu to Resign After Teenage Sex Accusation
The seven-term congressman will remain in office until the debt-limit stalemate is broken
The seven-term congressman will remain in office until the debt-limit stalemate is broken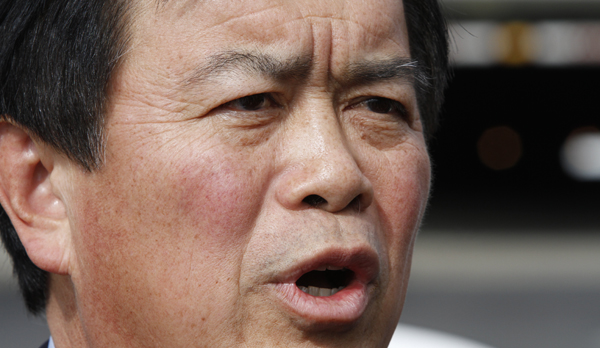 Oregon Democrat David Wu will become the latest member of Congress to resign amid a sex scandal, after a teenage girl accused him of an unwanted sexual encounter.
Wu announced today that he will resign from Congress "effective upon the resolution of the debt-ceiling crisis." His office released the following statement from the congressman:
It has been the greatest privilege of my life to be a United States Congressman. Rare is the nation in which an immigrant child can become a national political figure. I thank God and my parents for the privilege of being an American.

Now, however, the time has come to hand on the privilege of high office. I cannot care for my family the way I wish while serving in Congress and fighting these very serious allegations.

The wellbeing of my children must come before anything else. With great sadness, I therefore intend to resign effective upon the resolution of the debt-ceiling crisis. This is the right decision for my family, the institution of the House, and my colleagues.

It is also the only correct decision to avoid any distraction from the important work at hand in Washington. I intend to go forward with new resolve and love of family, the State of Oregon, and our nation.
Wu's scandal gained attention in the media yesterday, after news outlets became aware of an accusation left on voicemail at Wu's district office, in which the girl, reportedly a daughter of a political donor and high school friend of Wu's, leveled her accusation.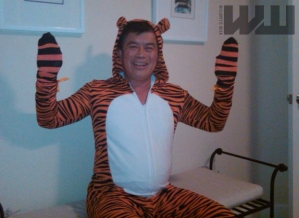 Wu had initially planned to stay in office but not seek reelection in 2012. House Speaker Nancy Pelosi has asked the House Ethics Committee to investigate the claim against him.
The incident allegedly happened last Thanksgiving, during a bizarre period in which Wu behaved erratically, sending a photograph of himself in a tiger suit (pictured above) to a female staffer just after 1 a.m. Pacific. During that period, Wu's reelection campaign effectively shut down, as staffers tried to stage two "interventions" urging him to seek psychiatric treatment, in response to strange behavior and angry outbursts. At least six of Wu's staff members quit during that time.
Wu explained the tiger-suit photo by saying he had taken painkillers provided to him by a donor, having left his own medication in Washington, D.C.
Given uncertainty over how to raise the debt limit and apparent lack of agreement between the two parties in Congress, it's conceivable Wu's single vote could factor in passing last-minute legislation to avoid default.