Picture of the Day: Debt Drama, Explained in a Cartoon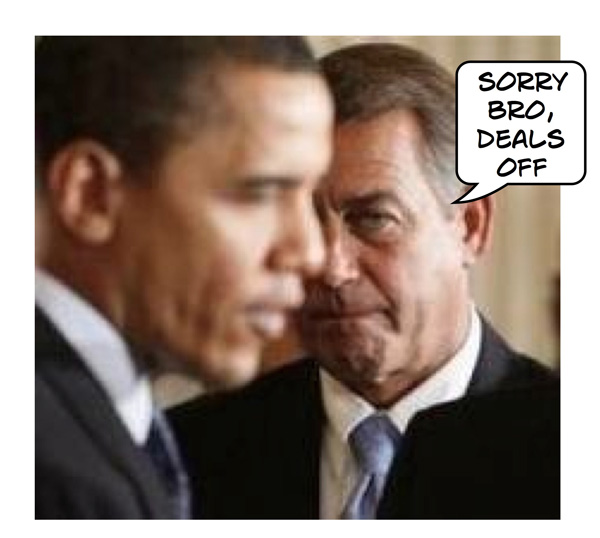 It's tough to follow all the twists in the debt-limit soap opera, but thankfully there's a tumblr page, Havoc on the Hill, that explains it all in a handy cartoon. President Obama needs to borrow more money, he and House Speaker John Boehner think they have something ironed out, and then it's all, "Deal's off, bro!"
Seriously, that's how it happened, according to this tumblr blog at least.
Image credit: havoconthehill.com