Picture of the Day: Debt Ceiling Cat Is Watching You Negotiate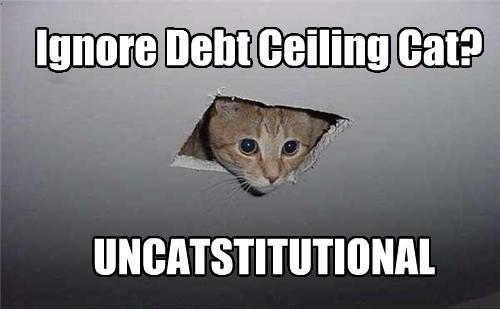 If you're not familiar with the Ceiling Cat meme, the above photo probably means absolutely nothing to you. Even so, it's still pretty funny. Jumping off the Internet-renowned lolcat, which purports to watch people from holes in their ceilings, a new tumblr blog suggests that Debt Ceiling Cat is watching you negotiate.
It's rare that federal spending negotiations collide with lolcat memes, but, then again, that's the magic of the Internet.
Image via debtceilingcat.tumblr