Picture of the Day: A Look Back at First Teen Malia Obama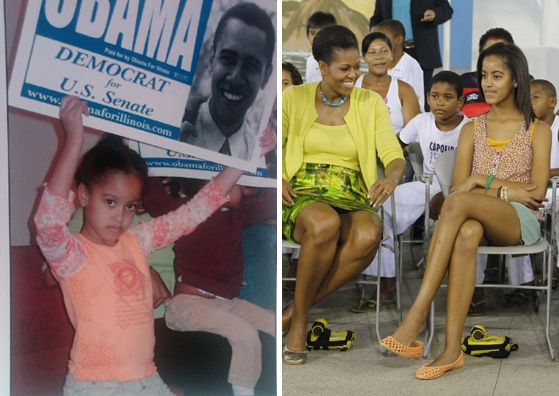 Malia Obama turned 13 on July 4, graciously sharing her birthday with hundreds of thousands of troops and their families at an Independence Day barbecue on the South Lawn of the White House (seen, right, with First Lady Michele Obama on a recent trip to Brazil).
While most people don't get Washington Post write-ups when they turn 13, Malia's father has been in the public eye as a politician for most of her life. Above left, a photo taken of her in 2004 by Roll Call Politics Editor Lauren Whittington during a campaign stop on her father's 2004 Illinois Democratic Senate primary, before Obama went on to defeat Republican Alan Keyes in the general election. She was five.
Even then, her life was being cataloged by the political press.
Image credit: Lauren Whittington, Jason Reed/Reuters