Obama: Can They Say Yes to Anything?
After John Boehner breaks off debt-limit talks with the White House, the president laments the death of a potential compromise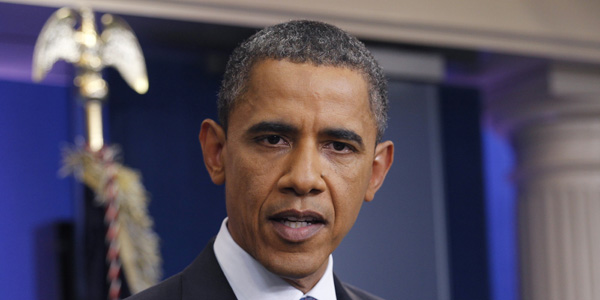 President Obama ordered Democratic and Senate leaders to the White House for negotiations on Saturday after chastizing House Speaker John Boehner (R-Ohio) for "walking away" from a major deficit-reduction package Friday evening. "We have run out of time," Obama said.
---
MORE FROM NATIONAL JOURNAL:
Cantor's Moment of Choosing
If a Pawlenty Campaign Falls in the Woods ...
Too Close to Call
---
"I've been left at the altar now a couple of times," Obama said of the talks with Boehner.
The president spoke at an unannounced appearance in the White House briefing room shortly after Boehner informed his Republicans colleagues that he was pulling out of negotiations to raise the $14.3 trillion debt ceiling in an agreement to cut spending, overhaul the tax code and avert a government default.
"It is hard to understand why Speaker Boehner would walk away from this kind of deal," Obama said. "Can they say yes to anything?"
With the clock ticking down toward a potential national default, both sides quickly blamed the other.
"I want them here at 11 a.m. tomorrow," Obama said sternly. "We have run out of time and they are going to have to explain to me how we're going to avoid a default."
Image credit: Jason Reed/Reuters