Key Players React to 'Gang of Six' Plan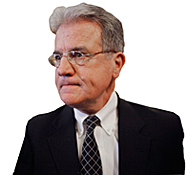 Sen. Tom Coburn (R-Okla.)
has embraced the "Gang of Six" proposal even though it doesn't go as far as his own ambitious deficit-cutting measure.
"This $3.7 trillion [Gang of Six plan] is well over 40 percent of the way you have to get there to solve our problems," he told Fox News. "And the fact that you can do that in a bipartisan way shows the American people there is some common sense up here."
---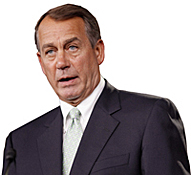 House Speaker John Boehner (R-Ohio)
faces a formidable challenge in shepherding any Senate-cut deal through the far more conservative House and gave the Gang of Six plan a mixed early review.
"The president has said now for once he wants a balanced approach," he said in a statement in defense of the House-passed cut, cap and balance plan. "Well, guess what? In cut, cap and balance he does get a balanced approach. He gets his increase in the debt limit of $2.4 trillion. What we get are real cuts in spending and real reforms in place that'll make sure that this problem never, ever happens again."
---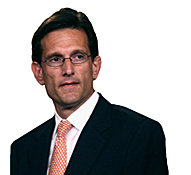 House Majority Leader Eric Cantor (R-Va.)
has emerged as an essential figure in the debt talks and his support will dictate the success of any plan.
"I am concerned with the Gang of Six's revenue target; the plan fails to significantly address the largest drivers of America's debt, and it is unclear how the goals of tax and entitlement reforms would be enforced," he said in a statement. "I continue to caution that a tax increase is the wrong policy to pursue with so many Americans out of work."
---
Senate Majority Leader Harry Reid (D-Nev.)
is President Obama's chief ally in getting some kind of deal enacted.
"Right now I am at the point where I am saying, we need to hear from the House of Representatives," he said on the Senate floor. "We have a plan to go forward over here. I await the word from the speaker."
---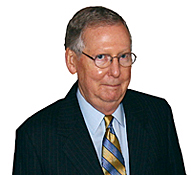 Senate Minority Leader Mitch McConnell (R-Ky.)
is playing his cards close to his vest, having advocated his own complicated deal for debt-reduction, but is working on the Gang of Six particulars with Reid.
"I don't have an opinion yet," he told reporters of the Gang's plan.
---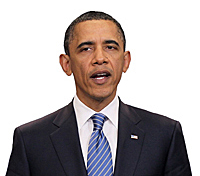 President Barack Obama
is now the Timekeeper in Chief, reminding any and all that the clock is ticking on getting a deal done.
"I think [the Gang of Six plan] is a very significant step," he told reporters. "The framework they put forward is broadly consistent with what we've been working on at the White House."
---
Image credits: Coburn: Getty/Chip Somodevilla, Boehner: Getty/Chip Somodevilla, Cantor: Getty/Win McNamee, Reid: Getty/Chip Somodevilla, McConnell: Getty/Win McNamee, Obama: Getty/Alex Wong