Give Amir Mohamed Meshal His Day in Court
The New Jersey man alleges his constitutional rights were violated. And if he can't make his case, we'll all be less secure in our liberty.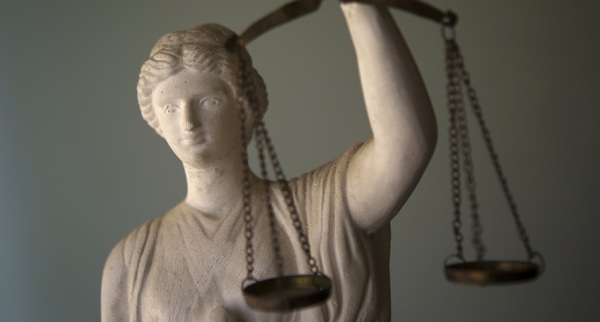 Amir Mohamed Meshal is seeking redress for what he says were violations of his constitutional rights. The 28-year-old man, an American citizen residing in Tinton Falls, N.J., alleges that he was held against his will in an African prison for four months, where U.S. officials threatened him with torture and forced disappearance. He has filed suit against two FBI agents and a dozen unnamed federal employees.
"What we have learned so far about the plight of Mr. Meshal raises grave questions about the United States' involvement in the illegal rendition and possible torture of an American citizen," his lawyer, Jonathan Hafetz, told The New York Times back in 2007, before the lawsuit was filed. "It is simply implausible that an American citizen was secretly rendered from Kenya to Somalia without the United States' knowledge and approval."
Skip ahead four years.
Does the Obama Administration, in its capacity representing the federal government, insist that these allegations are ridiculous? That the U.S. would never rob one of its citizens of due process? That American officials would never threaten torture? That the federal government just doesn't behave that way?
No, the government isn't making implausible claims like that.
Instead, the Obama Administration wants the lawsuit dismissed in the name of national security, as reported last week in The Washington Post, which adds that U.S. District Judge Emmet Sullivan is skeptical of their argument.
As well he should be.
Here is how I see it: if the federal government's position in this case becomes a legal norm -- if it can avoid legal challenge when it is accused of violating the Constitution, merely by saying that trying the matter on its merits would threaten national security -- we'll have ceased to be protected by the Constitution.
The government could violate anyone's rights, knowing it wouldn't ever have to account for its behavior.
Is it possible that Meshal's lawsuit might reveal some aspect of federal behavior that damages national security? Though there are safeguards to prevent that from happening, it's possible. But ponder how much more our lives and liberty are threatened by effectively permitting the executive branch to ignore the document under which we're governed. For 222 years, it has been the best guarantor of our rights, and protecting and defending it is what our officials are sworn to do.

Image credit: Reuters