Democrats Pick a Candidate for Anthony Weiner's Old Seat
Assemblyman David Weprin will try to keep New York's 9th District in his party's hands after is previous occupant resigned in disgrace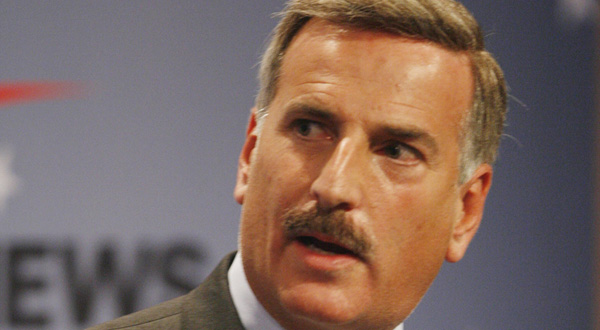 Democrats have decided on state Assemblyman David Weprin as their choice to run in New York's 9th District special election to replace former Rep. Anthony Weiner, YNN's Capital Tonight reports.
Weprin will meet with Queens Democrats tonight and will file paperwork certifying him as their pick on Friday. Each party will choose their nominees for the September 13 election, as state law does not allow for primaries to be held prior.
According to Capital Tonight, Weprin was seen as the "most loyal" to the local party - headed by Rep. Joseph Crowley (D-N.Y.). Other potentially strong possibilities included Assemblyman Rory Lancman, and former Rep. Elizabeth Holtzman, who recently said she'd be interested in returning to the House.
While the 9th district is seen as a prime target for redistricting -- the Empire State needs to shed two seats before 2012 -- that doesn't necessarily mean Weprin has taken an oath not to run for a full term, although waging a battle against an influential member like Crowley, who could take in most of the district, would be ill-advised. Instead, he could use the run as a springboard to citywide office, possibly city comptroller in 2013.
Meanwhile, Queens GOP Chairman Philip Ragusa told the New York Times his party hasn't picked a nominee yet, but with City Councilman Eric Ulrich taking himself out of the running earlier this week, the most likely choice seems to be TV executive Bob Turner, who ran against Weiner in 2010. Turner's already poised to get the blessing of the local Conservative Party to run on their line.
Weiner's seat is expected to stay in Democratic hands, although it has trended somewhat more conservative in recent years, with Turner even getting 40 percent against Weiner last fall.
Image credit: AP