Congress Has Some Questions About News Corp.
Lawmakers pile on, asking the administration to investigate Rupert Murdoch's embattled media empire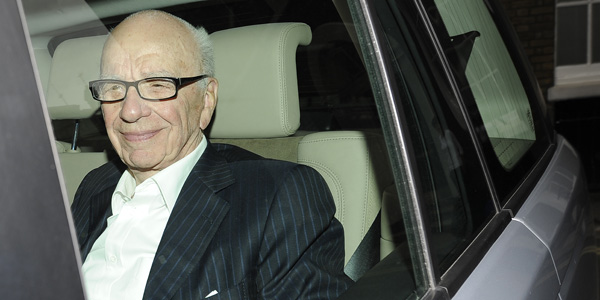 Sen. Barbara Boxer (D-Calif.) joined Sen. John Rockefeller (D-W.Va.) on Wednesday in asking Attorney General Eric Holder and Securities and Exchange Commission Chairman Mary Schapiro to investigate whether News Corp. broke any U.S. laws.
The scandal over Rupert Murdoch's News of the World newspaper in London has already cost his company British broadcaster BSkyB. Boxer and Rockefeller want to know if any of Murdoch's media holdings pulled similar tricks in the United States. They also want to know if it's possible to prosecute any of his executives under U.S. law.
---
MORE FROM NATIONAL JOURNAL:
Cantor: Obama Stormed Out of Debt Meeting
The Fed Weighs Its Options
The Curious Case of Jon Huntsman
---
The tabloid was closed after allegations that its reporters hacked into cell-phone voice-mail accounts of a young murder victim, politicians, and the royal family, and bribed police to get phone records of victims of the 9/11 attacks.
"The allegations, if true, may constitute a violation of the Foreign Corrupt Practices Act, which prohibits corrupt payments intended to influence any act or decision of a foreign official," Rockefeller and Boxer wrote in a joint statement.
"The reported allegations against News Corporation are very serious and indicate potentially thousands of victims and a pattern of illegal activity. It important to ensure that no United States laws were broken and no United States citizens were victimized."
Other senators soon jumped into the fray, including Sens. Frank Lautenberg (D-N.J.) and Robert Menendez (D-N.J). Lautenberg also wrote a letter to Holder and Schapiro asking for an investigation.
Outrage was not limited to Democrats alone. House Homeland Security Chairman Peter King (R-N.Y.) asked FBI Director Robert Mueller to investigate.
The Federal Communications Commission oversees the licenses for the U.S. broadcast stations owned by News Corp., but FCC Chairman Julius Genachowski indicated he was not going to get involved quickly. "There is a process going on in the U.K. and that is a U.K. process and I don't expect we will be involved in that," Genachowski said after a commission meeting Tuesday. An FCC spokesman said Wednesday Genachowski would not be commenting further.
Image credit: Paul Hackett/Reuters