Yikes! Another Debt-Ceiling Concern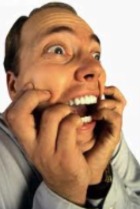 I wrote earlier this morning about the reasons why interest rates haven't shot up over debt-default concerns (which I think people should be taking more seriously). Here's another factor that could push them higher: the Federal Reserve's second round of quantitative easing, which was designed to hold interest rates down, ends today. And as Yahoo! finance columnist Dan Gross points out, the interest rate on 10-year Treasury notes actually has risen in the last five days from 2.86 to 3.18.

P.S. Better lock in your mortgage rate!