Why Texas Democrats Are Endangered
On Gov. Rick Perry's orders, the GOP is redrawing Congressional districts and targeting the liberal enclave of Austin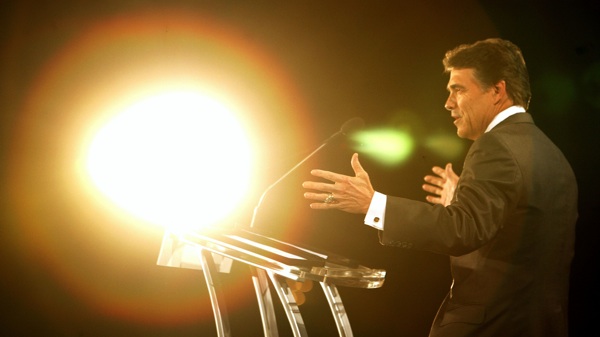 Austin's newspaper of record reports on a new plan to effectively disenfranchise the city's voters: "As Gov. Rick Perry declared Tuesday that lawmakers should redraw congressional districts during their newly begun special session," it notes, "legislative leaders proposed a map that would effectively split Travis County into five districts and target U.S. Rep. Lloyd Doggett for defeat."
Is this typical gerrymandering? A Travis County resident writing at the blog The Federalist Paupers explains:
So let's say you're the heavily Republican Texas legislature. And let's say that Lloyd Doggett's (D-Austin) continued employment in Washington D.C. really peaves you off. But Austin is already split into three congressional districts that, combined, sprawl out to include all of 17 counties and parts of 4 others. So we've already got large swaths of Travis County included into two Republican districts. Most people would say that's enough.

But not these guys. Under the new plan Travis county will be split into five districts. You would be able to travel from Fort Worth to San Antonio (more than 250 miles north to south), or from Houston to Leakey (over 250 miles east to west) while remaining exclusively in congressional districts that include parts of Austin. Talk about cracking! Almost certainly four of these districts would be Republican, and the fifth would combine the most Democratic portions of Austin with the most Democratic portions of San Antonio. East Austin and south San Antonio! Now that's packing!

Rep. Doggett has an obvious personal stake in defeating this, but that doesn't detract from the truth of his criticism: "Their plan will mean Congress members who are less accessible, less accountable and more beholden to moneyed special interests, as election costs soar in these bizarre districts."
Image credit: Sean Gardner/Reuters