Picture of the Day: Grover Cleveland's White House Wedding, June 2, 1886
The only presidential White House wedding happened 125 years ago. The bride was 27 years younger than the groom.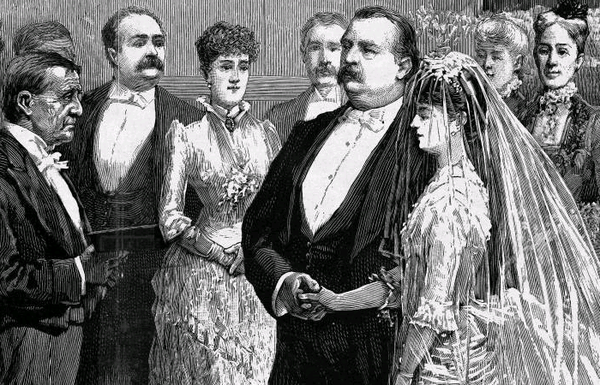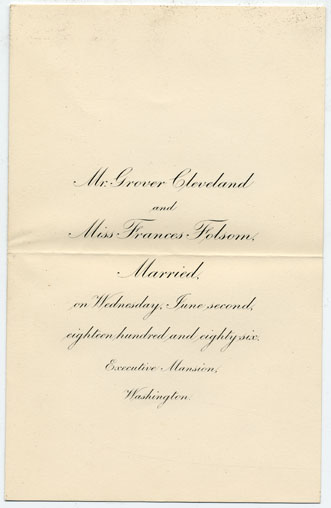 While political news remains momentarily plunged in the lurid pulp of a photo scandal, it's worth remembering that, once upon a time, we had a middle-aged bachelor president who courted and married his first wife in office -- and that she was a woman 27 years his junior.
Only once has the White House hosted the wedding of a sitting U.S. president, and it happened 125 years ago today.
Inaugurated in 1885, Cleveland married Frances Folsom, the daughter of one of Cleveland's law partners in Buffalo, in the Blue Room of the White House the following year. He was 49; she was 21. Things were, uh, different back then.
A family friend, Cleveland actually bought Frances Folsom her first baby carriage when she was an infant and later guided her education after her father died, according to Folsom's WhiteHouse.gov biography. Their romance began when Folsom and her mother visited Cleveland at the White House the spring after his inauguration. Cleveland successfully courted her through the mail and a series of letters.
Drawing by T. de Thulstrup, via Wikimidia Commons, originally appearing in the June 12, 1886 issue of Harper's. Invitation image via the New Jersey Department of State.