Picture of the Day: Fox News Mistakes Tina Fey for Sarah Palin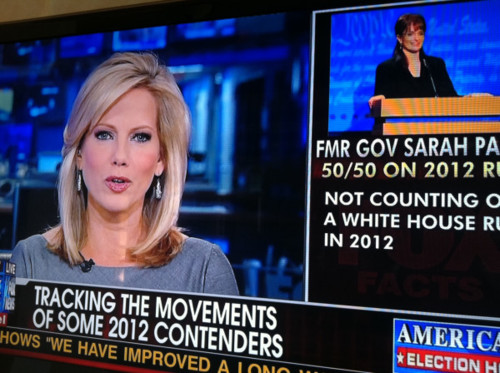 Tina Fey's spot-on impersonation of then-vice-presidential candidate Sarah Palin is easily one of the most recognizable pieces of political satire from the 2008 election cycle. So how, then, did a poor Fox News producer make the mistake of using a Fey-as-Palin graphic for this Sunday broadcast?
This isn't the first Palin-related production gaffe to hit the network since the 2008 campaign, and the Fox News management has consistently been less than pleased with its employees in the aftermath:
Effective immediately, there is zero tolerance for on-screen errors. Mistakes by any member of the show team that end up on air may result in immediate disciplinary action against those who played significant roles in the "mistake chain," and those who supervise them. That may include warning letters to personnel files, suspensions, and other possible actions up to and including termination, and this will all obviously play a role in performance reviews.
Crooks and Liars has video from the segment:
Image via crass_anon/Reddit