Picture of the Day: Children Give Tim Pawlenty Bunny Ears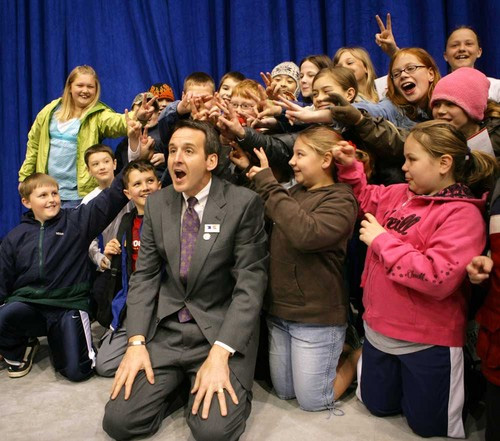 Tim Pawlenty sure must be embarrassed. How will he cut the deficit and grow our economy by five percent a year if he can't even avoid getting bunny ears? As a former governor asking us to make him America's next president, one wouldn't expect Pawlenty to be so easily duped by a gang of 10-year-olds.
Then again, the kids seem to be having a good time, so perhaps we should cut Pawlenty some slack for this clearly damaging shot.
Image via Jonathan Chait