Picture of the Day: Abraham Lincoln Cyborg Tattoo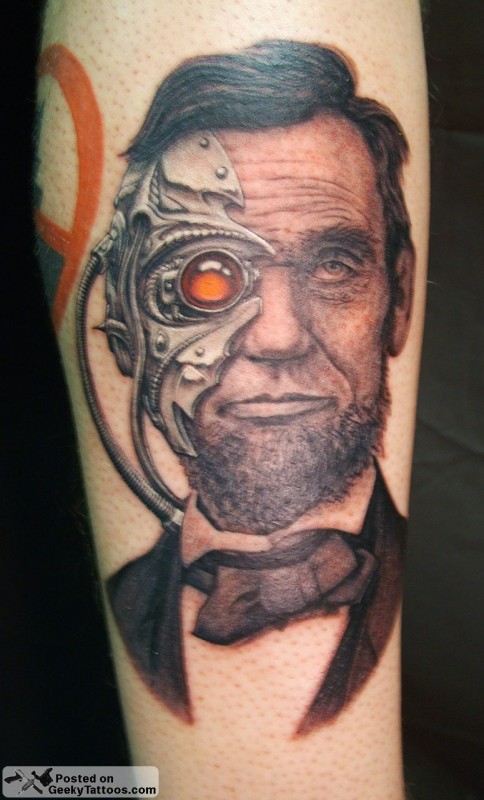 There's not a lot to say about this tattoo of Abraham Lincoln as a cyborg, except that it looks pretty cool and is very steampunk. It has no immediate political significance, but it does make us wonder: Would the Union have won the Civil War more swiftly if Lincoln was made at least partly of metal? Would emancipation have happened faster? And if there is another Civil War in the distant future, will cyborgs have anything to do with it?
"[C]yborg myth is about transgressed boundaries, potent fusions, and dangerous possibilities which progressive people might explore as one part of needed political work," Donna Haraway offered in "A Cyborg Manifesto: Science, Technology, and Socialist-Feminism in the Late Twentieth Century," her 1985 essay that became the seminal work on cyborgs among literary theorists. So there's form and function in Lincoln's rendered machine-face: Few things in American history have involved transgressed boundaries, dangerous possibilities, and political necessity as the Civil War and the Emancipation Proclamation.
Well done, Chris Kahn of Boise Tattoo.
Image via Neatorama's John Farrier and GeekyTattoos