Insiders' Poll Shows Doubts About Deficit Talks
A National Journal survey finds that few legislators expect the vice president's negotiating group to produce recommendations on time
A National Journal survey finds that few legislators expect the vice president's negotiating group to produce recommendations on time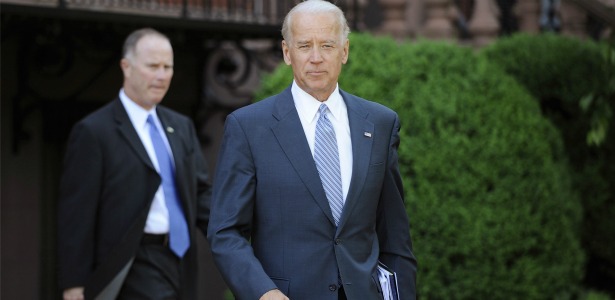 Despite the self-imposed deadline of July 1 set by the bipartisan group of lawmakers led by Vice President Joe Biden to craft a deficit-reduction plan, a majority of Democratic and Republican Members of Congress doubt that target will be met for the holiday weekend, according to this week's National Journal Congressional Insiders Poll.

"Recent comments from Senate leadership, Republicans and Democrats, suggesting a short term fix hints that no agreement is near," observed on Democratic Congressional Insider. "The 'big stuff' is yet to be sorted out." Another Democrat predicted that, "short term extension of debt ceiling possible but Hell will freeze over before the tea party lets Boehner compromise on this."
---
MORE FROM NATIONAL JOURNAL:
Obama Sides With Gates Over Petraeus
Presidential Power Ratings: Gingrich Falls, Perry Crashes the Party
Huntsman's Unorthodox Path to the GOP Nomination
---
Even Democratic Insiders, who believe that a deal is possible by the time of the July 4 weekend, are skeptical that the Congress, particularly the GOP-controlled House of Representatives, will sign off on an agreement drafted by the bipartisan group. "I believe that they will present a compromise to Congress but I fear that the 'deeper cuts' group will not support it," said one Democratic Congressional Insider. Echoed another, "As to whether whatever 'deal' they reach can actually pass the House is another matter."
By more than a three-to-one margin, GOP Congressional Insiders were very dubious that the Biden group will achieve its goal by its early July deadline and many felt that taxes will continue to be sticking point for the negotiators. "The White House has yet to come to grips with the fact that no Republican will vote for tax increases," said one GOP Congressional Insider. "Great work from Cantor and [Arizona Sen. Jon] Kyl, but White House wants taxes and for GOP that's a deal breaker," said another.
Other Republicans simply felt that the natural inertia of Washington--even in the face of a swelling fiscal crisis--would delay a deal. "As with most emergencies, it is likely debt ceiling negotiations will stretch deep into July," said one GOP Congressional Insider. "Around here deadlines are more like alarm clocks," joked another.
And like their Democratic counterparts, Republicans who thought there could be a deal wondered if enough rank-and-file GOP Members will accept it. "Getting a few members behind closed doors to agree to a plan is far different task than getting enough support for it from the rank and file on the House floor," cautioned one GOP Congressional Insider. "This does not mean they will reach a deal that we will accept, only that they will reach a deal," warned another.
The National Journal Congressional Insiders Poll is a regular anonymous survey of Democratic and Republican Members of Congress.
Image Credit: Jonathan Ernst/Reuters