Feds Overrule Indiana in Challenge to Planned-Parenthood Funding
Stymied by the Obama administration, the state fails to block Medicaid dollars from going to clinics that provide abortions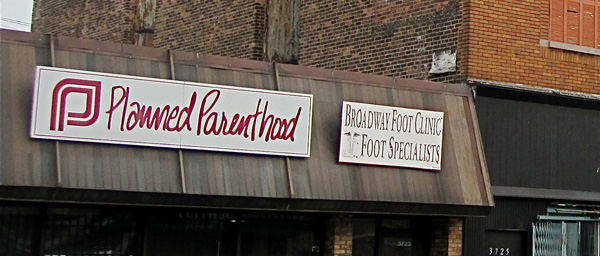 The federal government told Indiana on Wednesday that it cannot endorse a state law attempting to keep Medicaid dollars away from clinics that perform abortions.
---
MORE FROM NATIONAL JOURNAL:
CMS Denies Indiana Abortion Law
Romney's the One to Beat, Dem Insiders Say
U.S. Growth: Slow and Volatile
---
Centers for Medicare and Medicaid Services Administrator Donald Berwick denied a request to approve a state amendment that would prohibit Medicaid funds from reaching hospitals and clinics, such as Planned Parenthood, that offer abortion services.
Berwick said law stipulates that Medicaid cannot exclude providers based on what services they provide.
"Medicaid programs may not exclude qualified health care providers from providing services that are funded under the program because of a provider's scope of practice," Berwick wrote. "We assume this decision is not unexpected."
He also said the Indiana amendment would restrict beneficiaries' access to family planning care, which is protected under the law.
Last week, Senate Democrats asked the federal government to notify state Medicaid programs that there will be penalties for withholding funds.
Republican Gov. Mitch Danielssigned a law in May that would cut off federal funding from Indiana clinics that perform abortions. The law is primarily aimed at the state's Planned Parenthood clinics, which get federal family-planning grants to administer services unrelated to abortion.
Although federal law states that federal dollars may not be used to fund abortions, supporters of the restrictions argue that any federal funding to Planned Parenthood indirectly supports abortion services.
The federal government pays, on average, half of each state's Medicaid costs. In Indiana, the federal government is estimated to shoulder more than 66 percent of Medicaid costs.
Image credit: ChicagoGeek/Flickr