Picture of the Day: Trump's First Campaign Poster?
If The Donald runs for president, he can expect even more combover jokes over the course of the campaign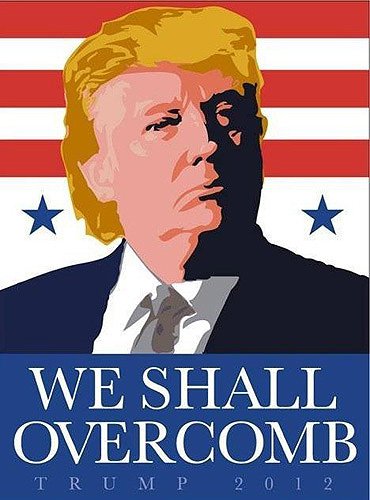 If Donald Trump really does run for president, he can look forward to a lot more of this.
Via Phil Demetrion, this campaign poster spoof takes an easy shot at The Donald's legendary hairstyle while paying homage to Shepard Fairey's iconic Obama "Hope" poster.